4 critical observations from Commanders 2023 OTAs Day 2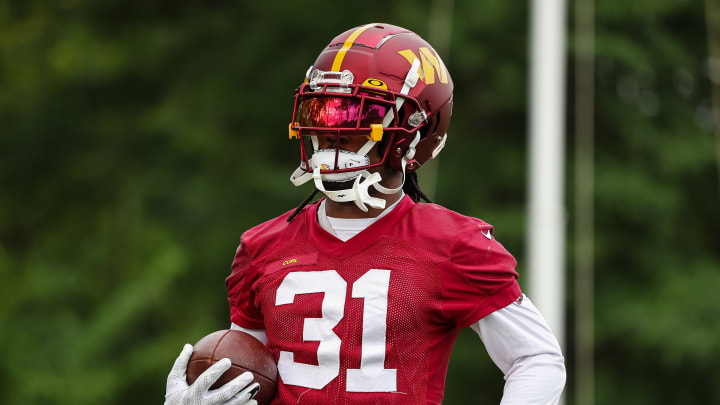 Kamren Curl / Scott Taetsch/GettyImages
Commanders get another good day from Sam Howell
After an encouraging first OTA practice for quarterback Sam Howell, it was more of the same on Wednesday. Something that will build another block of confidence despite the relatively relaxed nature of these sessions compared to others later in the summer.
Howell was accurate and poised once again. There was one interception he could have done without, but the former fifth-round selection came to life during the 11-on-11 portion of practice, which is the most realistic game-day environment at this stage of the preparation period.
There is a long road ahead for Howell, but things couldn't have gone much better so far. The one-time North Carolina star looks in charge of the huddle, is keeping things high-tempo as per Eric Bieniey's request, and the timing looks on point with his primary pass-catchers for good measure.
Much like the situation with the Washington Commanders' offensive line, it won't all be a bed of roses for Howell. Increased expectations bring a different kind of pressure - especially with new owners set to join the fold - but his level of temperament as the spotlight continues to glare deserves praise.
Hopefully, this is a trend that continues long into the summer and when competitive games arrive. Ron Rivera is banking on it.