4 critical observations from Commanders 2023 OTAs Day 2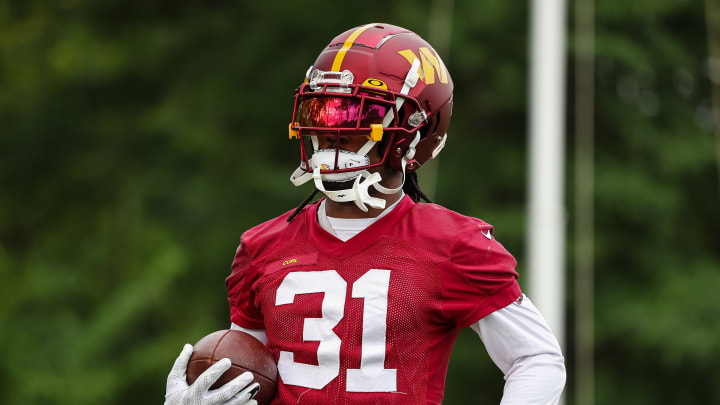 Kamren Curl / Scott Taetsch/GettyImages
Kamren Curl balancing competition with new Commanders deal
It's no secret that Kamren Curl has outperformed his rookie contract and then some. The former seventh-round pick is well deserving of a new deal - even if the ownership flux is leaving everything in limbo right now from a financial perspective across the board.
In fairness to Curl, he's keen to be around. That cannot be said of others, but his absence from the team portion of practice was notable - indicating the do-it-all defensive back is keen to balance personal development with the bigger picture.
Curl's competitive edge wants to be on the field. But jeopardizing any lucrative contract coming his way - regardless of when it arrives - by getting hurt needlessly is not the wisest move.
When asked about sitting out a portion of practice, Curl stated it had nothing to do with any injury issues. This was a clear message to those in power that the decision was likely down to his current contractual status.
The Arkansas product is set to make $3.02 million in the final year of his deal. For one of the league's best young safeties and an emerging team leader, this is chump change.