Washington Football Team vs. Bengals Week 11 preview, how to watch
We're past the halfway point, and we're starting to figure out who the Washington Football Team is.
At 2-7, the Washington Football Team somehow remains in the NFC East, for all mathematical purposes. But at this point, we've accepted that the team's mathematical resilience is not an accurate indicator of its current rebuild state.
Yes, Washington is mathematically still in the playoff race, but it's tied with the Dallas Cowboys for the worst record in the NFC, and tied with Dallas, the Los Angeles Chargers, and the Houston Texans for the third-worst record in the league. Houston fired their coach. Los Angeles may be nearing that point. Dallas is known to be in disarray.
And then there's Washington. It's Ron Rivera's first year, and working with the mess that was the Washington Football Team, we knew it would take some time for changes to take root. Modest improvements have been seen in some areas, but at some point, those improvements have to translate to wins, at least in winnable games.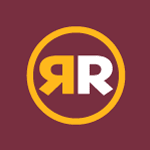 Once again this Sunday, Rivera's Washington Football Team finds itself in a winnable situation against Zac Taylor and the Cincinnati Bengals. Wunderkind rookie Joe Burrow will undoubtedly make life harder for a still mistake-prone defense, but this is the kind of game Rivera's ideal Washington Football Team comes out of with a victory. Will it happen this time around?
The game kicks off at 1:00 PM EST, and will be broadcast on CBS. It'll take place in Landover, Maryland, at FedEx Field. If you live in the local area, you can watch on live television, but if not, you can still stream online via either NFL Game Pass or FuboTV. But before you do, make sure you know what to be on the lookout for, and peruse our pregame links.
Riggo's Rag Week 11 Pregame Links
Terry McLaurin, it's time to "Put up your Dukes" against Cincinnati – Dukes
Washington Football Team signs DB Cole Luke from practice squad – Camenker
Five bold predictions for Washington's Week 11 battle vs. Bengals – Camenker
Washington Football Team Week 11 Reality Checks vs. Bengals – Payne
WFT Week 11 Injury Report: Deshazor Everett, Cornelius Lucas out – Camenker
Washington Football Team vs. Cincinnati Bengals: Five players to watch – Cummings
Washington vs. Bengals Week 11 preview: Score prediction, matchups – Camenker
Washington Football Team moves OT Geron Christian to injured reserve – Cummings
Diagnosing what's wrong with Washington's run defense in 2020 – Eig
Washington Football Team player tests positive for COVID-19 – Cummings
Washington must break this key trend to find success in 2020 – Troutman
The coaching parallels between Washington HC Ron Rivera and Ted Lasso – Matta
Five positives and negatives from Washington's loss to the Lions – Johannesen
Grading Washington's performance vs. the Detroit Lions in Week 10 – Johannesen
Washington's studs and duds from Week 10 loss to Detroit Lions – Cummings
That's all we've got for now, but don't go far; we'll have more updates and analysis at halftime, as well as after the game. Until then, enjoy the show!