Washington Football Team vs. Giants Week 9 preview, how to watch
The Washington Football Team is back, and hoping to turn the momentum from their last win into another victory.
The Washington Football Team has a lot going for them this week. They're getting healthier across the board. They're well-rested after a much-needed bye week. And they're coming off their best game of the season, in which they dominated the hapless Cowboys by a score of 25-3.
The New York Giants won't be that same hapless opponent; on Monday, they competed to the final whistle with the 6-2 Tampa Bay Buccaneers, and while their offense has plenty of questions, their defense will again look to make life uncomfortable for quarterback Kyle Allen and offensive coordinator Scott Turner.
Perhaps one of the difference-making factors in this game will be motivation. At 1-7, the Giants are veering out of the battle for the NFC East, but at 2-5, Washington is just a game and a half back from the vulnerable Eagles.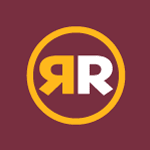 For Washington, a division championship, albeit in a bad division, is still reasonably within reach, and with a weak stretch in the schedule on deck, Washington can gain some ground. But it has to start today, against the New York Giants.
The game will be played at FedEx Field in Landover, Maryland, and for the first time this season, a limited number of fans will be allowed to attend. If you're not one of those select few, you can watch the game live on FOX Sports, and if you'd prefer to stream on your mobile device, you can also watch either via NFL Game Pass or FuboTV.
Over two weeks, we've had a lot of time to write, not only about this game, but also the long-term implications of the coming closing stretch and the 2020 season as a whole. Check below with some of our pregame links for Week 9!
Riggo's Rag Week 9 Pregame Links
Washington Football Team Week 9 Reality Checks vs. New York Giants – Payne
Five bold predictions for Washington's Week 9 contest vs. the Giants – Camenker
Washington WR Steven Sims elevated from injured reserve for Week 9 – Camenker
Should Washington consider signing Dak Prescott in free agency next year? – Johannesen
Is Washington's culture starting to turn with Ron Rivera as the head coach? – Matta
Five players to watch in the Washington Football Team's Week 9 clash – Cummings
Washington Football Team unanimously votes Terry McLaurin as captain – Cummings
Washington vs. New York Week 9 preview: Matchups, score prediction – Camenker
Washington Football Team bye week mock draft: QB of the future – Johannesen
Should Washington make a push to win the NFC East in 2020? – Forrest
Don't count out Kyle Allen as the Washington Football Team's 2021 QB – Troutman
Is Washington's offensive line unit the best in the NFC East in 2020? – Eig
Ten best in-season turnarounds in Washington Football Team history – Eig
That's it from us! Check back at the half and after the game for more WFT analysis.