Redskins trade Quinton Dunbar to Seattle for a fifth-round pick
All the trade talk surrounding Redskins cornerback Quinton Dunbar finally culminated in a deal today. The former undrafted wide receiver is headed to Seattle, where he'll presumably get a new contract and a starting gig.
When it was first revealed that Quinton Dunbar was seeking a new contract or a trade from the Washington Redskins, there was still a modest belief that the situation was salvageable. Now, however, Dunbar is officially out the door, and the compensation received for his departure was minimal.
According to NFL insider Adam Schefter, the Redskins traded Dunbar to the Seattle Seahawks, in exchange for a fifth-round pick. The pick in question is presumably pick No. 162, as that is the Seahawks' only listed pick in the fifth round. Thus, the Redskins recouped the No. 162 pick after sending the No. 148 pick to the Panthers for quarterback Kyle Allen.
Another way to look at it is that Washington moved down fourteen spots in Round 5, while adding Kyle Allen and shipping off Quinton Dunbar.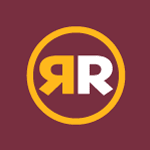 The return will obviously be the source of vitriol, as Dunbar, despite his health issues, was one of the better cornerbacks in the NFL last season. Currently in the middle of his prime, the arrow is still pointing up for Dunbar, and if he can stay healthy, he has a legitimate chance to continue making a name for himself.
All this said, it wasn't entirely prudent for Rivera and Co. to just hand Dunbar a new deal without being familiar with him, and Dunbar was never going to fetch much value on the trading block, considering that he turns 28 years old in July, he's in a contract year, and he missed 14 games over the past two seasons.
The Redskins did what they could in this situation; there wasn't a clear avenue with which they could win. Sometimes, teams just need to make the best out of bad situations, and that may have been what the Redskins were forced to do here.
How Dunbar performs with Seattle, on what should be a new contract, will now be of great interest to onlookers in D.C., but the Redskins themselves have other matters to attend to. With Dunbar gone, the need at cornerback is now compounded, as Fabian Moreau is the only returning starter, with free agent addition Kendall Fuller joining him.
The Redskins are not being shy about their state as a rebuilding team, and the Dunbar deal shows that they're willing to take minor losses in order to gain clarity. As the offseason progresses, this will be a storyline to continually monitor.