Redskins Halftime Takeaways: Offense sputters against Jets defense
On paper, the Jets pass defense looked like a good match for the Redskins. But the results of the first half said otherwise.
At the half, the Washington Redskins trail the New York Jets by a score of 20-3. It's been a familiar story for the Washington squad: The offense has sputtered, and the New York Jets' offense, led by Sam Darnold, has dominated the time of possession battle.
Before the game, it was inferred that the Redskins would open up the offense to rookie quarterback Dwayne Haskins a bit. In his first start, against the Buffalo Bills, the Redskins were hesitant to take the training wheels off of the Haskins-led offense, and as a result, the unit did not produce up to par.
Halfway through this contest, nothing has changed. Haskins has 28 yards and seven completions on eleven attempts. Shots have been taken, but one pivotal big play to Terry McLaurin was negated by a penalty. Big plays have been few and far between for Washington's offense, and even in the short to intermediate ranges, they've struggled to churn out yards at all.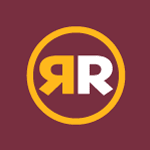 Conversely, the Jets offense has taken advantage of the Redskins' inefficiency, and has found a way to find the end zone three times in two quarters. Washington's defense managed to notch an interception, but without much time to rest imbued on them from the offense, it's been a tiresome first half, to say the least.
The Redskins will need to flip the script if they want to get back into this game, but in a way, losing isn't the worst thing in the world. With a loss, the Redskins would fall to 1-9, and they would gain ground in the race to the No. 1 pick, strengthening their bid for a future rebuild. Will Washington rebound and catalyze a comeback behind Dwayne Haskins' arm, or will the blowout continue? Stay tuned, as we'll soon find out the answer.