Redskins vs. Jets preview: Storylines, how to watch, and more
Can the Redskins get their second win of the 2019 season in Week 11?
The Washington Redskins matchup with the New York Jets presents perhaps the best opportunity to add a win to their record since the team won 17-16 against the Miami Dolphins. The Jets, sitting at 2-7, have been very streaky this season, and while they're coming off a win against the Giants, they have plenty of weaknesses for Washington to exploit, if they play their cards right.
A win wouldn't help the Redskins on the draft board, but with Dwayne Haskins serving as the starting quarterback for the rest of the 2019 regular season, the wins mean something now. If the Redskins offense is flourishing with Haskins, and if the team is starting to compete again, then it means that the young core in place is starting to grow, and it means that there may be something to build on in the coming years.
That said, one shouldn't necessarily expect a win today. The Jets have plenty of talent, albeit hindered by a subpar coaching staff, and their top receiver, former Redskins standout Jamison Crowder, has been a very reliable safety blanket this year. Washington will have to do everything in their power to stop him and the rest of the Jets' offense. It'll be a hard fought game, but with a bye week behind them, Washington should be geared up to contend.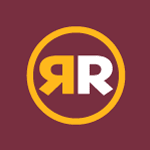 To watch the game, you can tune in to Fox Sports, provided you live in the D.C. region. If not, you can still watch with a mobile device by using one of the readily available live streaming services available online, including NFL Game Pass and FuboTV. Before you watch, be sure to browse our pregame links!
Riggo's Rag Pregame Coverage
Redskins vs. Jets preview: Matchups to watch, score prediction, more – Cummings
Dwayne Haskins embraces new role as Redskins starter, values reps – Cummings
Five bold predictions for Washington's matchup against the Jets – Camenker
Five questions with a New York Jets expert from The Jet Press – Camenker
Week 11 Reality Checks: Fans conflicted ahead of New York Jets game – Payne
Why do other D.C. sports teams distance themselves from the Redskins? – Guffey
Washington's goals for the team's Week 11 matchup versus the Jets – Camenker
Three Redskins to be excited about over the rest of the 2019 campaign – Camenker
That's it from us for now! Enjoy the game. With any luck, the Redskins will double their win total today.