Report: Redskins working to acquire Broncos QB Case Keenum via trade
The news on the quarterback front was inevitable for the Redskins. It was always a simple matter of when, and who.
Over the past week, rumors sprouted to life, surrounding the Washington Redskins and their preferred course of action at quarterback. For a time, the possibility of trading for Cardinals second-year signal caller Josh Rosen was gaining steam. Shortly after, it was reported that the Redskins could be willing to trade up for Kyler Murray, if he wasn't taken No. 1 overall.
The Redskins have now revealed their top option, however, and it is a quarterback that certainly isn't as flashy, or self-sufficient, as his counterparts in the conversation. Officially reported by NFL insider Ian Rapoport, the Redskins and Broncos are working out a deal to send Case Keenum to the nation's capital.
Rapoport went on to say that Keenum was the Redskins' favorite quarterback option available, based on his experience, and his price, which reportedly has "offsets" and could become more affordable upon the renegotiation of Keenum's contract. Rapoport stated that Keenum will be brought in to "battle with Colt McCoy", thus throwing the possibility of another high-stakes quarterback acquisition into question.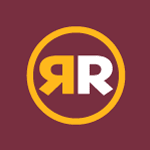 More likely than not, the acquisition of Keenum will be the quarterback deal of the offseason for the Redskins, assuming the transaction clears both sides. Keenum most recently suited up as the starting quarterback for the Denver Broncos in 2018, where he went 6-10, passing for 3,890 yards, 18 touchdowns, and 15 interceptions in sixteen games.
Before his time in Denver, Keenum was a journeyman quarterback for the Texans, Rams, and Vikings. He became one of the NFL's feel-good stories in 2017, when he filled in for an injured Sam Bradford and led the Minnesota Vikings to an NFC Championship, completing one of the most memorable plays in NFL history, the Minnesota Miracle, in the process.
Miracles shouldn't be expected for Keenum in Washington, however. While the 31-year old has experience and a track record of modest production, he doesn't offer any upside for Washington, and he's essentially what many viewed Alex Smith to be: A bridge quarterback. The acquisition of Keenum doesn't rule out another move, but the 2019 NFL Draft may be the next important junction, in that regard.
For now, it appears that the Redskins are adding to their hobbled quarterback room through trade. When the terms of the in-progress deal are disclosed, they will be added to this article.
Update:
The trade is official. Here are the terms: