Report: Redskins have expressed interest in trading for Josh Rosen
The NFL Combine brings scores of NFL executives to the same stage, to evaluate future prospects. Naturally, it's a breeding ground for speculation.
This offseason, speculation has been rampant, mostly pertaining to this draft's peculiar quarterback situation. With Kyler Murray weighing in at over 200 pounds, he's entered the No. 1 overall pick conversation, and suddenly, rumors of a Josh Rosen trade to the Washington Redskins have a shred of merit.
One year ago, the idea that the Cardinals would trade Rosen less than two years into his rookie contract was unfathomable. The Cardinals traded up to the No. 10 pick in 2018 to draft Rosen, and he performed admirably in a very bad offensive situation in his first season, showing off flashes of brilliance.
Even so, trade rumors naturally materialized from Kyler Murray's declaration for the draft, as Murray had a previous connection with the Cardinals' newly-anointed head coach Kliff Kingsbury. The Cardinals had previously expressed their confidence in Rosen, and even spread around a quote from head coach Kliff Kingsbury exclaiming that Josh Rosen was "our guy".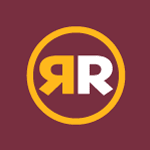 Now, however, there are reports from credible sources that the Cardinals are entertaining trade discussions surrounding their supposed franchise quarterback. And per Tony Pauline of draftanalyst.com, the Redskins are one team that has expressed interest. According to the report, they've openly spoken to the Cardinals at the NFL Combine.
The Redskins' desire to trade for Rosen is intriguing, in a sense. They accurately recognize Rosen as a quarterback with franchise potential, given his intangibles and accuracy. And he'll cost the Redskins less than $7 million total over the next three years, which are the last three of his rookie contract.
Of course, the monetary cost is not the only externality generated from a trade for Rosen. The Redskins' No. 15 overall pick would likely be a starting point for negotiations, and depending on how many possible suitors there are, the price could be driven up even further. It would be a risky venture for the Redskins; they'd get their franchise quarterback for at least three years, but Alex Smith's hefty contract would limit their ability to build around him, as would the loss of picks in any perspective trade.
There isn't much concrete proof for this trade speculation, but it's notable that the Redskins are being tied to Rosen. If they could somehow get Rosen and keep their first-round pick this year, then the transaction would be dubbed a surefire win. But for now, it's just talk. There's no guarantee the Cardinals will give up on their top ten pick so quickly.