Rumors: Redskins could try to trade up for Kyler Murray, if able
If the Cardinals select Kyler Murray, then Josh Rosen becomes available for the Redskins to acquire.
In light of all the recent hype, it seems almost like a guarantee. Kliff Kingsbury, enamored with Kyler Murray's sheer talent, takes the Heisman winner No. 1 overall, and Josh Rosen, so quickly disillusioned by the very franchise that traded up for him in 2018, takes his talents elsewhere, with the Redskins being a suitor.
But what if the Cardinals don't pick Murray? What if they keep Rosen? What if all this speculation is just that, and nothing more?
Then the Washington Redskins options change. But per reports, their interest would not wane.
The Redskins were reported to be interested in Rosen just days ago, but that interest only amounts to anything if Arizona is truly sold on Kyler Murray with the No. 1 pick. As of now, there's no way to know for sure, and common sense says that the Cardinals should keep Rosen and build their team around him.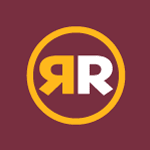 So what if common sense wins out in the desert? Well, according to a recent report, little changes for the Redskins, who still have their eyes set on a top young quarterback. Here's what J.P. Finlay of NBC Sports Mid-Atlantic had to say in a recent article, pertaining to the Redskins' flexibility of interest:
Some league sources believe that Washington would try a big move into the Top 5 to select [Kyler] Murray if the Cardinals don't take him at No. 1.

That would likely require a swap of first-round picks along with a Pro Bowl caliber player and likely more compensation later in the draft. Along with four picks inside the Top 100, the Redskins have multiple picks in the third and fifth rounds.
If this is true, then onlookers should be hopeful that the Cardinals take Kyler Murray No. 1 overall. Murray is an enticing quarterback prospect with elite arm talent and speed, but Josh Rosen was arguably a better prospect in last year's draft, and he'd cost less for the Redskins to acquire.
Truth value is very hard to preserve this early in the offseason, however. For now, the Redskins will weigh their options, as they did at the NFL Combine recently. And perhaps, when the NFL Draft arrives, they could decide to stand pat at No. 15. This early into the game, no options are off the table.