Washington Football Team: Alex Smith, it's time to Put up your Dukes
After suffering a life-threatening injury, 14-year veteran quarterback Alex Smith is once again the starter for the Washington Football Team.
For quarterback Alex Smith, Sunday's game versus the Detroit Lions is just another milestone on a comeback of epic proportions. Nearly two years ago to the day, Smith suffered one of the more catastrophic injuries in recent memory when he suffered a broken leg versus the Houston Texans. Fast forward to 2020, and the circumstances are completely different from when Smith led the Washington Football Team to a 6-3 start in 2018.
Washington is somewhat in the NFC East race at 2-6 but needs to play mistake-free football going forward. After coming in for Kyle Allen, Smith was able to move the offense with relative ease despite taking second-team reps in practice. His three interceptions though ultimately contributed to the gut-wrenching 23-20 loss to the New York Giants last week.
Alex Smith's interception on Washington's final offensive drive prevented Washington from attempting a game-tying field goal. His performance was enough though to be named the starter going forward by head coach Ron Rivera.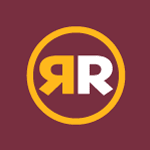 Despite his three interceptions, Smith was 24-32 with 325 yards and a touchdown. The offense was able to take shots downfield as Smith completed chunk plays to Terry McLaurin and Cam Sims. The latter had catches of 45, 33, and 32 yards versus New York. McLaurin also added a sensational 68-yard touchdown last week as he connected with Alex Smith.
During Alex Smith's first stint as the starter, there was a heavy emphasis on complementary football. Smith threw for less than 200 yards in four of his six wins that season. The defense during that 6-3 span was one of the best in the NFL. The special teams unit wasn't a liability and the offense was fueled by a resurgent Adrian Peterson.
At running back, both Antonio Gibson and J.D. McKissic should make life easier for Smith versus the Lions. McKissic has developed a rapport with Smith as he was targeted 14 times last week with nine catches for 65 yards. That trend will more than likely continue this week. Antonio Gibson needs a bounce-back game after his performance last week. The Lions have the 30th-ranked rush defense so Smith might be supplanted with a run-heavy gameplan.
It is fair to say Alex Smith is now surrounded by more talent than he was in 2018. With a full week of reps as the starter, Smith should be able to cut back on his turnovers against Detroit. The Lions have gone two straight games without a turnover and are one of the weaker defenses in the NFL.
Defensively, Washington should be able to contain the Lions 20th-ranked offense even with an extra-motivated Adrian Peterson. This game will ultimately come down to the performance of Alex Smith. If Smith can protect the football and the offense can sustain drives, the Washington Football Team should be able to match their win total from 2019 with a win versus the Detroit Lions.