Washington Football Team: Defensive line, it's time to Put up your Dukes
Since their eight-sack performance in Week 1, the defensive line for the Washington Football team has been pretty nonexistent.
Heading into the 2020 season, expectations were high for the Washington Football Team's defensive line. Ron Rivera hired Jack Del Rio as defensive coordinator, and the team switched to a 4-3 front. With the addition of Chase Young, along with the defensive-minded Rivera and Del Rio, the trio was expected to help resurrect the defense. In Carolina, Rivera's teams were stout in the trenches, and Del Rio helped develop stars like Julius Peppers, Von Miller, and Khalil Mack.
Despite those changes, Washington's defensive line has had little to no impact on the outcome of games. The defensive front was expected to wreak havoc and compensate for the lack of talent at linebacker and in the secondary. However, that has not been the case, as the defense has allowed nine plays of 50 yards or more.
In Week 1, Washington exploited a banged-up Philadelphia Eagles offensive line that also was missing four out of five starters. This week, they'll face similar circumstances playing against a Dallas team that is coming off a 38-10 loss on national television.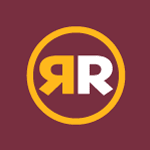 Murphy's Law was in full-effect, as injuries decimated the Cowboys offensive line. Zack Martin sustained a concussion and left tackle Brandon Knight had knee surgery following the game. According to The Athletic, Martin is still in concussion protocol and will not play. Knight was sent to IR after having a knee scope procedure.
Arizona's defense made Andy Dalton uncomfortable in the pocket all night and did so without their best defensive player in Chandler Jones. The Cardinals accounted for four turnovers and three sacks. Arizona pressured Dalton 15 times in total and had three quarterback hits. On Sunday, Dallas will be starting their third left tackle on the season in Cam Erving.
In years past, the Cowboys have had the luxury of having arguably the best offensive line in football. Now on Sunday, their starting unit will likely be Erving at left tackle, Connor Williams at left guard, rookie center Tyler Biadasz, right guard Connor McGovern, and undrafted rookie right tackle Terence Steele.
The pass rush for Washington needs to be a factor if they're to get back in the win column versus Dallas. Each week, the sack totals for Washington's defense has decreased. In Weeks 2 and 3 against the Cardinals and Browns, Washington had three sacks in both games. In three consecutive games versus Baltimore, L.A., and New York, the defense accounted for three sacks total.
Since his two-sack debut, Chase Young has been relatively quiet. Although the sack totals aren't there just yet, Young has been exceptional at just about everything else. Young's 79.3 grade from Pro Football Focus is the ninth-highest among 113 edge rushers. Montez Sweat has taken strides in his second season as he's tied for the team lead with three sacks and leads the team with 22 total pressures.
On the inside, the duo of Jonathan Allen and Daron Payne has been solid all season, but they should be downright dominant versus a depleted Cowboys offensive line. Our very own Tim Payne said it best in his weekly reality checks: "Chase Young and Montez Sweat need to eat." These two have the potential to be game-wreckers for the Dallas offense and should account for at least four sacks between the two of them.
Much has been made of the issues stemming from Washington's offense, but the defense has regressed each week so far this season. The defensive line has to be dominant if Washington is to salvage their season. Especially against a team that is without their franchise quarterback and four starting offensive linemen, Washington's stout front should dominate this game. If not, then a 1-6 record more than likely is their fate as they enter their bye week.