Washington Football Team: Five players to watch vs. Giants in Week 6
They're 1-4, but the Washington Football Team has 4-4 in mind, as they kick off an easy stretch in the schedule this week.
Since winning their season-opener against the Philadelphia Eagles (who have since been revealed to be bad), the Washington Football Team has lost four straight, all by double digits. Most recently, Washington was expunged from existence in a 30-10 loss to the Rams, and again, the national opinion has them near the bottom of the pack.
With that being said, Washington now moves into a relatively easy stretch in their 2020 schedule, and if Ron Rivera truly wants to prove that his team is better than they appear, he'll have no better chance than right now. Washington's next six opponents have a combined record of 6-22-1, and they'll start with the worst of them all: The New York Giants.
The Giants actually have some good pieces; their defense has been better than expected this year, holding the same Rams team that lambasted Washington to just 17 points. But New York's offense has been atrocious — just as bad as Washington's — and in Week 6, something's gotta give.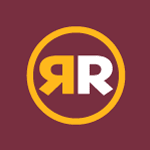 Opportunity is on the horizon for Washington, and in Week 6, a select few players are well-positioned to pounce. Here are some Washington Football Team players to watch in Week 6 against the Giants.