Washington Football Team: Three keys to Dwayne Haskins' improvement
While currently in first place of the NFC East, the Washington Football Team's quarterback play has been a roller coaster ride thus far. Here's what Dwayne Haskins can do to improve on the field.
The Ohio State Buckeye and now Washington Football Team captain and starting quarterback Dwayne Haskins has had a roller coaster ride of a 2020 season thus far. Three games into the season, the mixed reviews on this young man are plentiful.
You've gotten to see the good, the bad, and the ugly from Dwayne Haskins. A plethora of different plays, on-field outcomes, and even social media posts that have embodied who Haskins has been throughout his young career in these first three games.
While the talent and untapped potential are undeniable and evident with every crazy arm angle he's shown, every dart in the red zone, the room for improvement and the inconsistency is equally as obvious.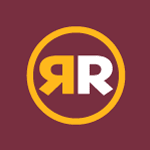 Despite having a Week 3 contest against the Browns where Haskins would love to burn the film, there's a lot to take from it for the future. Against Cleveland in Week 3, you saw everything from Haskins: From beautiful balls in the red zone and sharp dimes on the run, to the sloppy footwork, staring down receivers, and uneasiness in the offense.
While coach Ron Rivera has now been on record saying there "is a cutoff point" where he would have to go elsewhere at the quarterback position, all is not lost for Dwayne Haskins. There's still plenty of football to go and plenty of adjustments he can make to solidify himself as a franchise quarterback in Washington.
There are three major keys that can help catapult Dwayne Haskins into becoming a much more consistent starter at the next level. Identifying these issues can become the foundation for a much improved quarterback from Week 4 to Week 17, and so forth.