Washington Football Team CB Kendall Fuller officially inactive for Week 1
After indicators earlier in the week that the Washington Football Team would be shorthanded in the secondary for their season debut, an update today has made it official.
The Philadelphia Eagles are dealing with their fair share of injuries heading into their Week 1 contest against Ron Rivera and the Washington Football Team, but Washington hasn't been immune to health concerns, either.
Earlier this week, it was revealed that two key free agent additions for the Washington Football Team were trending toward being inactive on Sunday: Veteran linebacker Thomas Davis and defensive back Kendall Fuller.
Davis was already ruled out earlier in the week, but today, we've received confirmation that Fuller will also be out. He was sidelined earlier in the week with a knee injury, first listed as limited and then as doubtful. Now it's confirmed that he'll be on the sidelines for Washington's first game of the 2020 season. ESPN's John Keim reported the news.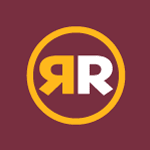 Losing Fuller for the Eagles game will hurt the Washington Football Team not only at cornerback, but in the secondary as a whole. Fuller was likely to log snaps on the boundary, in the slot, and at safety based on situational circumstances, and without his security and versatility, they'll be working at a disadvantage.
Philadelphia's receiving core also took a hit for Week 1; veteran wide receiver Alshon Jeffery has been ruled out. But the Eagles will be able to enjoy the abilities of their first-round rookie Jalen Reagor, who was listed on the injury report earlier in the week, but has now been given clearance to play. Reagor and DeSean Jackson present pressing speed threats to Washington's defense, and without Fuller on the back end, in might be more challenging to keep them under wraps.
The Washington Football Team has a bevy of unproven talents in the secondary, and without Fuller on the field, there's less of a safety blanket for those players, should they show inconsistency. Can Ronald Darby play at a high level when healthy? Can Jimmy Moreland make the leap? Can Troy Apke fix his angles?
These are all questions that these players will have to exercise authority in answering on Sunday. Kendall Fuller won't be there to help them.