Washington Football Team updates injury report: Davis out, Fuller doubtful
The Washington Football Team will be looking to score an upset in Week 1 against the Eagles, but they'll reportedly be shorthanded in the secondary.
Much has been made of the Philadelphia Eagles' injury woes so far this offseason, and earlier this week, they appeared to have the shorter end of the stick, in relation to the Washington Football Team. But now, as previous injuries have developed, it seems as though Washington will be missing some key components on the defensive side of the ball as well.
Washington released an updated injury report today, following up on some injuries that were made public earlier in the week. Jonathan Allen and Antonio Gandy-Golden were listed as full participants for the third straight day, affirming that they'll likely play in Week 1. But elsewhere, primarily on the defensive side of the ball, Washington will have some holes to fill.
Notably, veteran linebacker Thomas Davis has been ruled out with a calf injury; he'd downgraded from limited to a non-participant earlier in the week. Cornerback Kendall Fuller, meanwhile, is listed as doubtful, after having been a limited participant for the last three days with a knee issue.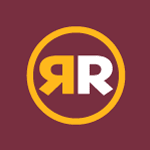 At linebacker, Washington has enough depth to get by without Davis, but they will undoubtedly miss his experience and leadership on the field. In Davis' place, the Washington Football Team will likely sport a rotation that includes heavy doses of Cole Holcomb, Shaun Dion Hamilton, Jon Bostic, and Kevin Pierre-Louis.
Fuller's impact in the secondary will be a bit harder to replace. Without Fuller at cornerback, the starting unit will likely consist of Ronald Darby and Fabian Moreau on the boundaries, with second-year James Madison product Jimmy Moreland taking up duties in the slot. Should something happen to the starting group, unproven entities Greg Stroman and Danny Johnson provide the extent of the team's depth at the position.
Fuller provides additional utility, however, in his ability to play safety. Down the stretch with the Kansas City Chiefs last season, Fuller played safety on a significant amount of snaps, and his versatility provided valuable flexibility. The Washington Football Team will be missing that on Sunday, especially if Troy Apke shows inconsistency at free safety.
It's Week 1, so no matter what happens on Sunday, teams will have plenty of chances to rebound down the road. But the Washington Football Team was looking to start the season off on a strong note, and these injuries will at least hurt their chances.