Predicting the roster of 53 for the Washington Football Team
The Washington Football Team has opened training camp and the roster will begin to take shape in the coming weeks.
Training camp is upon us and the final roster of 53 players for the Washington Football Team will be revealed in early September. Many of the players are locks. Some are barely on the inside for now. Others are on squarely on the bubble. Many are on the outside looking in, but there is still time to impress the coaches and claim a coveted spot when the season starts on September 13. There could be surprising cuts. Will there be surprising additions via what's left of free agency or a trade?
The process of determining the opening day roster is underway and now we will look into the Riggo's Rag crystal ball to try and predict how it all unfolds. Current injuries will be factored in, but there is no way to predict when other injuries may occur and how it will impact the team. There has been a last minute occurrence: Cody Latimer has been placed on the Commissioner's Exempt List and for purposes of this analysis, he will not be listed amongst the 53 players.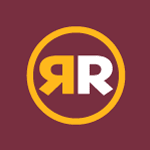 One other note: The practice squad size increases to 16 players for 2020 and four of them are protected from being signed by other teams. As many as six veterans can be placed on the practice squad for this season only. It's time to create a roster — let's get right to it!