Washington promotes Jeff Scott to Assistant Director of Pro Scouting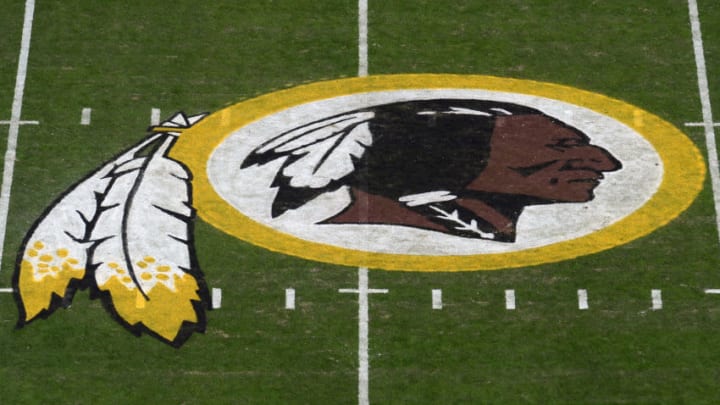 LANDOVER, MD - NOVEMBER 24: A general view of the Washington Redskins logo at center field before a game between the Detroit Lions and Redskins at FedExField on November 24, 2019 in Landover, Maryland. (Photo by Patrick McDermott/Getty Images) /
The reforms to Washington's pro personnel department continue with the promotion of Jeff Scott.
Earlier this week, the Washington Redskins fired Alex Santos and Richard Mann II, two of the highest-ranking members of their pro personnel department. The move came at an odd time considering that training camp was just two weeks away and the team could've made the moves all offseason.
But either way, Santos and Mann were fired and the team needed to reassemble their pro scouting department quickly.
Their first hire was former Redskins tight end and Carolina Panthers scout Donnie Warren. Then, the team hired Eric Stokes, another former member of the Panthers' front office, on Tuesday.
And on Wednesday, the team has made another move in that unit. According to NBC Sports Washington's JP Finlay, the team has promoted Jeff Scott to the Assistant Director of Pro Scouting and Advance Coordinator role.
There had been some speculation that Warren was taking over Mann's role, but it appears that responsibility will fall more on Scott. Perhaps they created a new role for Warren to have extra manpower available given the rapid reshuffling that took place in that segment of the front office.
According to the team's official website, Scott is entering his ninth season with the team and throughout the years, he has held a variety of roles with the organization.
"Scott originally joined the team in January 2012 as a salary cap intern, assisting with cap analysis and contracts before becoming a scouting intern in May 2012. He served as a player personnel assistant during the 2013 season and as a Pro Scout starting. In 2018, he was formally promoted to Director of Football Strategy/Scout in 2018."
Promoting Scott seems like a fine decision. He has climbed the organizational ladder over the course of the years and getting this type of promotion was the next logical step. Retaining some continuity in the pro personnel department is ideal as well considering how quickly these changes came together in D.C.
We'll keep an eye out for any other staffing changes that may be on the way as Washington continues to revamp their organization. Keep it right here at Riggo's Rag for all of the latest Washington football news.