Redskins hope to honor Native Americans and military with new name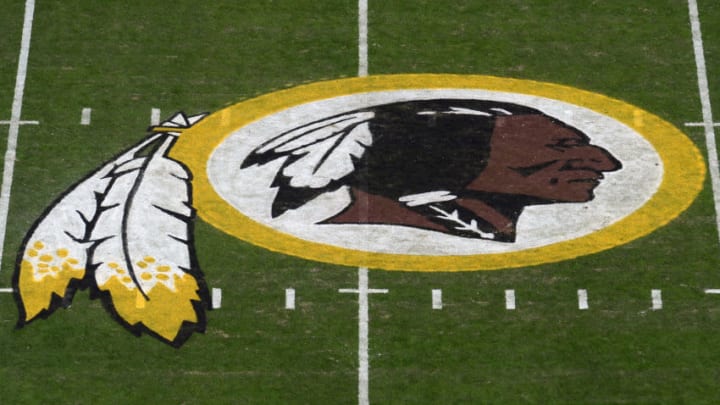 LANDOVER, MD - NOVEMBER 24: A general view of the Washington Redskins logo at center field before a game between the Detroit Lions and Redskins at FedExField on November 24, 2019 in Landover, Maryland. (Photo by Patrick McDermott/Getty Images) /
It was less than a week ago that FedEx requested a name change from the Washington Redskins franchise. Since then, the situation's development has only picked up speed.
In the past few days, potential replacement names for the Washington Redskins have circulated over social media, and recent reports suggested that a new name for the franchise could ultimately be decided on before the start of the 2020 regular season.
While that deadline is tentative and far from a guarantee, Redskins owner Dan Snyder and Redskins head coach Ron Rivera have indirectly hinted at what their preferences might be, if they go through with the name change, as seems very likely.
In the team's initial statement, which was released on July 3, it was mentioned that the decision makers would look to incorporate a new name that honors and supports both the Native American community and the United States military.
In a recent ESPN article, Rivera doubled down, saying that he wanted the new name to respect the Native American community while saluting the military, and that "we [he and Snyder] want to do this in a positive way."
The team's desire to honor both the Native American community and the military simultaneously rules out some proposed options for the name. Redtails was and is a popular option among most fans, hearkening back to the Tuskegee Airmen of World War II, but there are few Native American ties with this option. Additionally, historically-aligned names like the Hogs and the Pigskins are lacking in both these areas of emphasis.
Two proposed names that seem to resonate well on both these levels include Warriors and Redhawks. Both are common nicknames across the overall sports landscape, and the Warriors is the nickname for a successful NBA franchise, somewhat subtracting from its uniqueness. But both  emphasize the presence of a fighter, and exude qualities of power, bravery, and honor, which can transcend societal lines and relate across different communities, while negating any qualities that may have been found offensive in the previous mascot.
The reported preferences also leave open the possibility that the team could revert back to its original nickname, the Braves, but that could ultimately leave Snyder facing the same questions as before. The Redskins will keep their deliberations private, but from the outside looking in, it seems like Warriors and Redhawks are two particularly strong options.
We'll keep you updated with any new developments in Washington's name change saga. Stick with us here at Riggo's Rag.