Redskins: Riggo's Rag 2020 NFL Draft podcast roundup
Recently, we wrapped up our Redskins 2020 NFL Draft podcast series, analyzing each selection in-depth, through all seven rounds.
The Washington Redskins came into the 2020 NFL Draft needing a strong performance to help kickstart the Ron Rivera era in Washington D.C. We'll ultimately have to wait to see what kind of returns the team gets from this class, but by all accounts, they performed well on paper in April.
In Round 1, the Redskins made the expected choice and selected Ohio State edge rusher Chase Young. In Round 3, Washington took a less orthodox path and picked running back / wide receiver hybrid Antonio Gibson from Memphis. On early Day 3, the team built off of the initial excitement, adding left tackle Saahdiq Charles and wide receiver Antonio Gandy-Golden.
The choices after Round 4 weren't as strong, but still reasonable. In Round 5, the Redskins chose San Diego State center Keith Ismael and Michigan linebacker Khaleke Hudson, and in Round 7, Washington closed out their 2020 NFL Draft with Arkansas safety Kamren Curl and NC State edge rusher James Smith-Williams.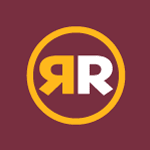 Want to know how Washington did overall, according to film and contextual analysis? Want to know how each pick stacked up individually? Luckily for you, we have both verdicts contained in the impromptu podcast database below! Additionally, if you have any hearing disabilities that prevent you from listening to the podcasts, we have written analysis pieces linked for each prospect as well.
Redskins 2020 NFL Draft Podcasts
Chase Young Podcast:
Written Analysis Link: Chase Young written breakdown
Antonio Gibson Podcast:
Written Analysis Link: Antonio Gibson written breakdown
Saahdiq Charles Podcast:
Written Analysis Link: Saahdiq Charles written breakdown
Antonio Gandy-Golden Podcast:
Written Analysis: Antonio Gandy-Golden written breakdown
Keith Ismael Podcast:
Written Analysis: Keith Ismael written breakdown
Khaleke Hudson Podcast:
Written Analysis: Khaleke Hudson written breakdown
Kamren Curl Podcast:
Written Analysis: Kamren Curl written breakdown
James Smith-Williams Podcast:
Written Analysis: James Smith-Williams written breakdown
If you missed any of our podcasts or in-depth analysis pieces in the past couple months since the NFL Draft, you can catch up on all the necessary information above. As always, feel free to voice your thoughts and opinions in the comments section below, and think of any questions you might have for our coming Riggo's Rag Mailbag!