Washington Redskins fans finally have a reason to be hopeful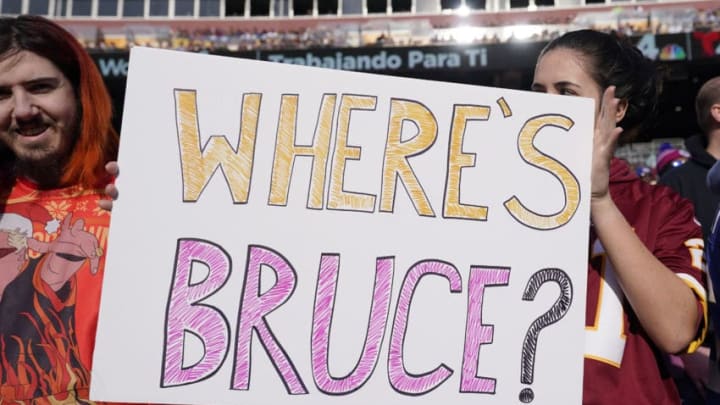 LANDOVER, MD - DECEMBER 22: A fan holds a sign for Washington Redskins team president Bruce Allen in the first half during a game against the New York Giants at FedExField on December 22, 2019 in Landover, Maryland. (Photo by Patrick McDermott/Getty Images) /
LANDOVER, MD – DECEMBER 22: A fan holds a sign for Washington Redskins team president Bruce Allen in the first half during a game against the New York Giants at FedExField on December 22, 2019, in Landover, Maryland. (Photo by Patrick McDermott/Getty Images) /
With Bruce Allen out and Ron Rivera in, the Washington Redskins have some hope on the horizon.
The Washington Redskins were once one of the top organizations in sports. They had one of the proudest and most loyal fanbases in the NFL. With three Super Bowl titles to their name, by the early 90s, most fans did not believe it would be possible to fall into the gutter of the league.
Alas, those days seem like a distant memory, and the last three decades have been riddled with countless blunders and mismanagement.
But with the 30-year anniversary of the Redskins last Super Bowl win fast approaching, do Redskins fans finally have a reason to start being hopeful again in the nation's capital? Let us take a look back at how we got to where we are today, and why there may, finally, be a glimmer of hope for fans.