Two transformative Redskins who could break out… if healthy
The Washington Redskins have a couple of players that could really have an impact on their team if they can stay healthy in 2020.
I'm not in the habit of predicting records. It isn't because I'm not self-delusional enough to think I know exactly how good my team is before they even step on the field for a walk-through.
I most certainly am that self-delusional. But I do not know the other teams well enough.
Every year, about a third of the league over or under-performs common expectations by a wide margin. And I don't know how that will affect a particular Redskin game come mid-November.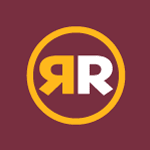 But I do have a clear sense of what has to happen in order for the Redskins to hit varied benchmarks in 2020. For instance, I don't think the Redskins will be in playoff contention into December, but I do think they could flirt with a .500 season.
This requires that Chase Young have an effect similar to Nick Bosa last year. It requires that Landon Collins, Kendall Fuller, Ronald Darby and Sean Davis stay healthy and form a very effective secondary. (And if not, maybe an effective law firm, because Fuller, Darby & Davis is a good name.)
On offense, it requires that Derrius Guice stay healthy and that Dwayne Haskins not give away games. It requires that Dustin Hopkins makes every big kick he attempts. If all that breaks right, a .500 season is a reasonable goal.
But it's May, and the flowers are blooming. So let's think big. Time to draw to an inside straight and bet the daily double. What would it take to transform the Redskins into a team that can not only make the playoffs, but actually scare their opponents? I'm not looking to big names like Haskins or Young to seriously over-perform.
If everyone plays within reason this year, and assuming relative health, the Redskins only need two transformative talents to soar. If they do – and this is not totally out of the question – then the Redskin soar right along with them.