Redskins 2020 NFL Draft meeting tracker: Charlotte OL Cameron Clark
The Washington Redskins have met with quite a few prospects in the lead up to the 2020 NFL Draft. Here's a look at one that they met with recently, Charlotte offensive lineman Cameron Clark.
Due to the coronavirus pandemic, prospect meetings are a bit harder to track than usual in 2020. While team reporters usually get wind of potential visits when prospects travel to team facilities, there isn't travel this year. Instead, the typical "Top 30" visits are being held over FaceTime. While this is an adequate solution to the problem, it's a bit harder to get public knowledge of those meetings if teams and players don't talk about them.
That said, it will be difficult to know exactly which players the Washington Redskins have met with in the lead-up to the 2020 NFL Draft. The good news is that some virtual visits are being reported but even if those are few and far between, the team still met with plenty of prospects during the college All-Star Games and at the combine. So, the team has at least shown an interest in a handful of players.
Ahead of the 2020 draft, we'll do our best to get you some information about some of the players that the Redskins have met with. And today, we'll take a look at a player that the Redskins have met with a couple of times, Charlotte offensive lineman Cameron Clark.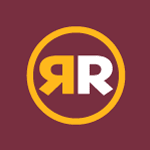 OL Cameron Clark, Charlotte
Class: Redshirt Senior
2019 Stats: 13 starts, 0 sacks allowed
When did the Redskins meet with Clark? Virtually and at the Shrine Game, according to Walter Cherepinsky of WalterFootball.com.
About Clark: Clark is a durable offensive lineman who played in 49 games for the Charlotte 49ers and started 35 of them. To close his career, the two-year team captain posted 31 consecutive starts and mostly played left tackle for the squad.
Clark was among the best blockers in Conference USA and he posted a pass-blocking efficiency of 99.3 as a senior, according to Pro Football Focus. He didn't allow a single sack and only saw teams generate four hurries against him in 13 total games.
Though Clark played tackle in college, he may have to move inside to guard at the next level. On tape, Clark shows off good power at the tackle position, but he has a lot of trouble staying with quicker edge rushers. He has the length needed on his 6-foot-4, 308-pound frame to disrupt them, but he's not particularly athletic and can be a bit slow getting out of his stance.
Against Clemson last year, Clark showcased that he can compete against some of the most talented defenders in college football. He held up well and used his strength and good hand technique to push them at the point of attack. That tape may be enough for some team to try him as a tackle at the next level even though a move inside may afford him the opportunity to better use his strengths and be a powerful starter at guard.
Overall: Clark is an intriguing option to consider and he would make for good offensive line depth in Washington. If the Redskins view him as a tackle, they should probably plan on him becoming a swing and super-sub on the O-Line as opposed to a starter on the left side. He'll be a potential Day 3 target in the fourth or fifth round and he would certainly be a sensible addition for the 'Skins if they want to continue to improve their offensive line depth.