Why Ron Rivera, Redskins should gamble and sign Antonio Brown
Antonio Brown is available. Here's why the Washington Redskins and Ron Rivera should consider signing him.
Every NFL coaching staff ends up getting connected with players. Coaching regimes have their men. Often, with the Redskins since Gibbs resigned in 1993, our Redskins coaching regimes have failed with their men.
Jeff George, Deion Sanders, Bruce Smith, Danny Wuerffel, Jon Beck, Kirk Cousins, and most recently with Jay Gruden, Trent Williams and Josh Norman.
It is not too early for Rivera's regime to get connected with a player. The move the Redskins make with the second pick in this year's draft will be connected with Rivera's regime.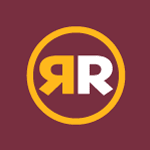 So far, with Rivera, there were the Cam Newton rumors. Rivera has brought in Kyle Allen and even Thomas Davis.
But could one signing seal Rivera's fate in Washington? Yes, it's possible.
I am talking about Rivera signing a probable future Hall of Famer based on his on-field production if this player ever clears up all his legal problems. A player whose best days might be far behind him. A player the NFL might never let on the field again.
SHOP NOW: 2020 NFL Draft hats now available at Fanatics!
Yes, folks, there is a player available who is, potentially, the best player the Redskins would have since a young Brian Mitchell. A player who could be a superstar here in Washington like Alex Ovechkin, Max Scherzer, and Bradley Beal.
I'm talking about Antonio Brown.
Maybe we cannot put him in that category for his insidious off-field behavior. But in a best-case scenario, the Redskins could sign Brown and see him re-write the NFL record book for yards and receptions. Brown can be a game-changer… if he wants to dedicate himself to an organization. I say take that chance.
The NFL is not an old man's league, but Washington has a history of winning with vets: Riggo, Doug Williams, the 'over the hill' gang. I will even argue the most elite player the Skins currently have is veteran Adrian Peterson.
There are obvious concerns with Brown. If he continues to go down the path he is currently on, it probably will mean a swift end to his career. He will most likely be suspended at some point for his off-field problems. He also is facing jail time.
Would this move just bring more dysfunction to Washington? A star who has lost a step, is washed up at 32, and has lately been a locker room cancer?
Would signing Brown impact the team's efforts to make a culture change? Will bringing him in, if he continues to fail, destroy the Rivera regime?
I say no. It will not affect the regime too much, simply because Brown's on-field performance and the possibility of having an elite receiver carving up the field is too enticing to stand pat.
Do Breshad Perriman or Robby Anderson, two of this offseason's top free-agent receivers, instill fear in a defensive coordinator like a healthy, All-Pro Antonio Brown? Heck, no!
I believe in second chances. Brown has expressed he wants a return to the game he loves. Being around Doug Williams, Rivera, and even Snyder could help.
On the field, there is nothing that says he has lost a step except that he got cut twice this past season. Once with the Raiders and once with the Pats. Do Bill Belichick and Jon Gruden know something about Brown? Of course. But it's more about his well-publicized off-field antics than his play.
Maybe Brown has the ability to make a comeback if he wants it and if a team's willing to take a chance on him. So far, no one has ever slowed his production down for more than a game or two. But can he find off-the-field success? That's the question.
Could you see a rejuvenated Brown lined up opposite Terry McLaurin and Steven Sims with all three having something to prove? I could. McLaurin and Sims would be looking to prove that they belong. And Brown? He'd be looking to prove that he still has it.
With the Super Bowl Championships and all the accolades, Brown might have nothing to prove. But he already has a friendship with Haskins. And late last season, Haskins invited Brown to join the 'Skins organization. Maybe he'll want to help Haskins prove that he's a franchise QB. Or maybe he'll want to stick it to the Tampa Bay Buccaneers for not being interested in him.
Yes, the Bucs in recent weeks have been signaling they are passing on Brown because they are set at receiver. Hmmm… Mike Evans? Chris Godwin? Or Brown? I would take Brown.
Furthermore, I feel like the Redskins could sign Brown and then stand pat. They have already added depth this offseason. And from watching 40-plus NFL seasons, there are always players that get cut in training camp or during the season. For example, DeAngelo Hall, Peterson, and even Brown last season.
If the in-house youngsters cannot execute in Rivera's new system at the left tackle and cornerback positions, they will have time to bring in a veteran in training camp or trade for someone early. Who knows? Maybe the next Hall will become available.
But until then, I would give Jimmy Moreland and Geron Christian and youngsters from their draft class chances. Give them all the chances in the world to claim jobs before you "Wally Pipp" them (for those of you who do not know, Wally Pipp was replaced by Lou Gehrig one day and the rest was history).
While it's not great going into the season with a glaring hole at tackle or corner, with Brown they potentially fill a hole at receiver. The team would become the deepest receiver corps in the NFC if and when Brown returns from a possible suspension.
So, Rivera, take a gamble. Go get a possible on the field Hall of Famer. And hope that if it does fail, that it does not take down your regime and have the nay-sayers claiming once again dysfunction at Redskins Park, Ashburn, Fed Ex, and Snyder's house. But, I think, with or without Brown, it is time to see some improvement from the Redskins.