Redskins sign former Steelers, Maryland standout FS Sean Davis
The Redskins have made another signing in free agency, this time bolstering the ranks at safety.
There's been a common thread with every Washington Redskins free agent signing thus far. The moves have presented relatively low risk, and relatively high proportionate upside, when juxtaposed with the cost. Wes Schweitzer could factor into the starting equation at guard. Kevin Pierre-Louis has the athleticism to surprise. And the team's latest signing has similar potential.
According to ESPN's Adam Schefter, the Redskins and Ron Rivera have agreed to terms with former Pittsburgh Steelers safety Sean Davis on a one-year deal worth up to $5 million. Davis becomes the fourth outside hire for the Redskins this offseason, and the youngest signing yet.
Davis may be a familiar player for some of our readers, as he played his collegiate ball with the Maryland Terrapins. Davis was a three-year starter at Maryland, amassing 319 total tackles, five interceptions, 14 pass deflections, and seven forced fumbles in those three seasons. He peaked in his final year, logging three picks, three deflections, and five forced fumbles en route to a rise to the second round of the 2016 NFL Draft.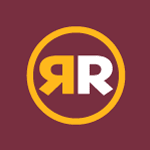 It was the Steelers who picked Davis in Round 2, and with the Steelers, Davis had an up-and-down first four years. At his best, he was a solid starter at free safety, but injuries and inconsistent play prevented him from locking down the role long-term. His best season came in 2017, when he started all 16 games, accumulating three interceptions, eight pass deflections, a forced fumble, and 92 total tackles. Last season, Davis did not produce at all, as a shoulder injury incurred in Week 2 forced him onto injured reserve.
It's unclear whether or not Davis will factor into the starting equation with the Redskins, but he has the athletic upside to do so. At 6-foot-1, 203, Davis has 4.46 speed and a 37.5-inch vertical, encapsulating very good athletic range and explosiveness. Julie Donaldson of NBC Sports, who has good tie-ins with the Redskins, stated on Twitter that the team "wanted someone to play opposite Landon Collins". It appears as though Davis could be that player. He'll likely compete with Montae Nicholson, a player in a relatively similar situation.
Davis will have to be more consistent in D.C., as well as stay healthy, but he has a very exciting athletic profile, as well as an intriguing mix of experience and youth; he's only 26 years old, but he's already started 41 career games. It'll be up to the Redskins coaching staff to glean production from his potential, and if they can, Davis could outplay his contract value.