Redskins sign special teams standout LB Kevin Pierre-Louis
It might not be the move you were waiting for, but it's a move, and a good one. So we're writing about it. The Redskins have signed another linebacker.
The Washington Redskins had a relatively quiet Day One of the legal tampering period, but still manage to get some things done. They added good depth on the interior line in Wes Schweitzer, re-signed veteran linebacker Jon Bostic, and signed former Redskins draft pick and Chiefs Super Bowl hero Kendall Fuller to a deal.
The Redskins were close to hitting on a few bigger swings early on, but nothing materialized out of those chances. Now, with Day One behind us, the peak of the action might be gone. But Ron Rivera's Redskins are still hard at work, searching for gems in the rough, and this latest signing could end up fitting that description.
According to NFL insider Ian Rapoport, the Redskins have signed special teams standout linebacker Kevin Pierre-Louis to a deal. Rapoport referred to Pierre-Louis as "underrated", and said that he was a favorite of defensive coordinators for whom he played.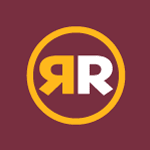 Pierre-Louis, 28, most recently suited up for the Chicago Bears in 2019, where he saw the most action of his career on the defensive side of the ball. In 2019, Pierre-Louis started three games at linebacker and appeared in fourteen overall, amassing 37 total tackles, an interception, and three pass deflections. All of those pass disruptions came in the final four weeks of the season, and Pierre-Louis' strong finish helped him grade out with a score of 90.5 on Pro Football Focus, albeit with a limited sample size.
Pierre-Louis' brush with heightened contribution in 2019 was an anomaly when juxtaposed with the rest of his career. Originally drafted by the Seattle Seahawks in the fourth round of the 2014 NFL Draft, Pierre-Louis has made stops at Kansas City, New York, and Chicago, appearing in 71 total games and starting only four.
Predominantly a special teamer, Pierre-Louis provides good depth and utility, and he's also a fairly exciting athlete. The 6-foot-0, 231-pound linebacker logged a 4.51 40-yard dash time and a 39-inch vertical back in the 2014 NFL Combine, and he also coupled that with 28 reps at the bench. It's unclear whether Rivera intends to give Pierre-Louis a starting audition after his flashes last year, or if he'll reprise his usual role as a gunner. But having a talented player like Pierre-Louis can't be a bad thing, and it embodies the low-risk, high-reward type of signing.