Redskins interested in bringing veteran LB Jon Bostic back in 2020
The Redskins are now in the process of finalizing their pre-2020 roster before the start of free agency, and coaches are making conclusive decisions after evaluating the current squad.
The Washington Redskins 2020 team is far from a finished product, and over the course of the 2020 offseason, Ron Rivera and company will work to construct a new group in their image. But some pieces of that new group will be from the old regime. Each player's fate is a case-by-case decision, and so far, Rivera has expressed some excitement for certain holdovers.
The team's young core has taken the brunt of the praise from the Redskins new staff, as Dwayne Haskins, Terry McLaurin, and Steven Sims have earned excitement from Scott Turner. On defense, the team's defensive line rotation has also garnered confidence, as have incumbent rookies such as Montez Sweat and Cole Holcomb.
Nearing the 2020 free agency period, the Redskins are still in the process of acting on their evaluations, but some situations are developing. Per previous reports, Brandon Scherff is expected to be franchise tagged, and now, per the Athletic's Rhiannon Walker, the Redskins are expected to work to bring back veteran linebacker Jon Bostic as well.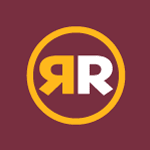 Bostic, who turns 29 years old in May, embarked on the most productive season of his career with the Redskins in 2019, logging 105 total tackles, 1.0 sack, one interception, and two pass deflections in sixteen starts. Bostic was an average starter for Washington, and figures to be no more than solid depth moving forward, but he's valuable security at a position marred by uncertainty.
Among the notes of instability at linebacker, Reuben Foster's health remains a question, and Shaun Dion Hamilton and Josh Harvey-Clemons, while also solid depth, still have development yet to undergo. Cole Holcomb is perhaps the most stable piece of the team's linebacker group, and he's a second-year fifth-round pick who, while proficient against the run, has a lot of work to do to become a complete player.
It's important that the Redskins don't overpay for Bostic, but they likely won't have to, as the veteran shouldn't command a great deal of interest on the open market. His long-term outlook is dwindling, but for the Redskins, in the short-run, he offers good leadership, communication, and a high floor as a backup and spot starter.