Redskins should consider signing former Panthers TE Greg Olsen
It'll take more than one signing to fix the Redskins tight end position, but there's a player who just hit the market who can help in multiple ways.
The Washington Redskins tight end situation collapsed in 2019, when Jordan Reed ended up missing a full year due to a lingering concussion, and Vernon Davis began to succumb to age. Now, in 2020, the only sure constant of the group is Jeremy Sprinkle, and he's nothing more than depth.
Tight end is still an undervalued position across most of the league, but it's an important offensive juncture for the Redskins, who need more versatile talent, as well as a tight end who can serve as a safety blanket for second-year quarterback Dwayne Haskins.
With the news that veteran tight end Greg Olsen has left the Carolina Panthers, the Redskins should be quick to inquire about his services. Olsen is past his prime, but he'd still offer some utility for a Washington team that's lacking gravely at his position.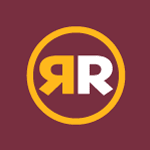 Olsen announced he'd be leaving the Panthers in a Twitter post yesterday. In that post, he thanked head coach Ron Rivera and tight ends coach Pete Hoener, who are both with the Redskins now, and stated that he wasn't sure what his next opportunity would bring. He did not mention retirement, however, implying that he's open to playing for another team in 2020.
-8️⃣8️⃣ pic.twitter.com/GJlsw0p3gb

— Greg Olsen (@gregolsen88) January 30, 2020
Olsen turns 35 years old this offseason, but he's still capable of playing quality football in the NFL. This past season with the Panthers, Olsen logged 52 receptions for 597 yards and two touchdowns, playing in fourteen of sixteen games. He successfully rebounded from two injury-plagued years, and wound up taking on a heightened role in a Panthers offense that struggled with consistent quarterback play.
It's worth noting that, at his age, Olsen shouldn't be committed to long-term by the Redskins. But for Haskins, he'd offer a short-term boon in the receiving core, and for any young tight end that might come in through the 2020 NFL Draft, he'd provide a very valuable mentor presence, at a very reasonable price.
Olsen's familiarity with the Redskins coaching staff would make his transition that much easier, and for a young, growing offensive core, he could be the player and teacher that's needed to help expedite growth.