Redskins head coach Ron Rivera excited about team's young core
The Redskins have their new regime in place, but there's still a lot of work left to be done. And that work can't all be done at once.
For now, Washington Redskins head coach Ron Rivera is taking his time; he knows players deserve a bit of a break after the conclusion of the regular season. But that doesn't mean he isn't doing his own due diligence. Rivera shed some light onto the process he and the coaches are going through so far this offseason, and what he sees from Washington's young core, in an interview with Doc Walker and Al Galdi.
In the interview, which can be listened to via the link above, Rivera name-dropped several 2019 rookies who started games as cause for optimism, including Cole Holcomb, Montez Sweat, Terry McLaurin, and Dwayne Haskins. Rivera also expressed gratitude for players going out of their way to come to Redskins Park and acquaint themselves with him and the new coaches, including McLaurin, Jonathan Allen, and Landon Collins.
Rivera was specifically asked about what Dwayne Haskins could do in 2020 to take the next step in his development, and Rivera emphasized leadership quickly. Rivera said that Haskins showed his ability to be a winning quarterback in 2019, and that the young signal caller can take the next step by taking on a bigger leadership role with the organization and his fellow team mates.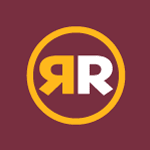 That is expected to come naturally, as Haskins is expected to be given the confidence he needs in 2020. Rivera exuded excitement when talking about Haskins, and for now, it seems like there's no reason to believe they'll consider a change at quarterback in this coming season. That stability will be a multifaceted benefit to the organization, both for the players and for Haskins himself, who has the potential to succeed in the right situation.
Of course, Rivera isn't any different, in the sense that he too will have to wait for his strategy to reap rewards. For now, he says, he and his coaches are in deliberations as they evaluate the Redskins roster and decide what they want their core to look like moving forward. These are foundational steps, but very important to the start of what could be a new era of success.