Redskins OC Scott Turner reaffirms confidence in Dwayne Haskins
There's been speculation that the Redskins could make a change at quarterback this offseason. Evidence appears to be mounting against that notion.
In the 2019 NFL Draft, the same draft in which the Washington Redskins chose Dwayne Haskins, the Arizona Cardinals set a precedent by acquiring Kyler Murray and moving on from first-round pick Josh Rosen. With the No. 2 overall pick in the 2020 NFL Draft, the Redskins are theoretically positioned to do the same.
Redskins quarterback Dwayne Haskins underwent growth in 2019, but not enough for everyone to be sold on him. After earning spot duty early on in the season, Haskins officially took the starting job from Case Keenum in Week 9, after Keenum was removed from the lineup with an injury. As a starter, Haskins threw for 107 completions, 1,225 yards, seven touchdowns, and three interceptions on 181 attempts, good for a passer rating of 85.5. In his last two starts, Haskins was 31 for 43, with 394 yards, four touchdowns, and no picks.
Haskins progress was evident on the tape just as it was on the stat sheet. On the field, Haskins displayed a greater command of the offense down the stretch, and with heightened confidence, his best traits, such as his arm velocity and toughness, started to show more and more. Off the field, it was reported that he had a heightened urgency, and a greater sense of responsibility.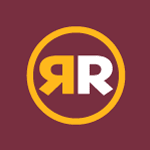 Year 2 represents a great opportunity for Haskins, but the pressure will be on for him to take a leap in his development. Luckily for Haskins, it appears as if his new coaches are invested in his continued development. Ron Rivera said a week ago that he likes Haskins as the Redskins quarterback, and earlier today, newly hired offensive coordinator Scott Turner reaffirmed his support of the second-year signal caller, per NBC Sports' J.P. Finlay.
"I was a really big fan of Dwayne Haskins coming out of Ohio State," Turner said on a conference call. "I felt like he got better as the year went on."
Additionally, Turner delved into the kind of player Haskins is, and what makes working with him such an exciting prospect. ESPN's John Keim shared that quote.
"[What I see in Haskins is] a big, strong guy who can push the ball down the field. We want to use a lot of play action pass. Something he's also done in the past is get the ball out quick, distribute the ball to the playmakers."
Also per Keim, while Turner accentuated Haskins' strengths, he also acknowledged that the young passer will have to continue to improve and take more ownership as an NFL quarterback. Turner cited a quarterback's commitment level as the most important factor in growth and development.
"The No. 1 thing is the commitment level. [As a quarterback], you have to be the most committed guy in the building. Your team mates have to see that; the coaches have to see that. The quarterback has to know the offense better than anybody."
The Redskins new coaches are clearly eager to start the process of further unlocking Haskins' upside, but there's also a plea to Haskins, to continue to solidify the process on his end. If everything works out, there will be a mutual commitment soon enough: A cemented commitment to Haskins from the coaches, and a commitment to the role of an NFL quarterback from Haskins.