For Redskins quarterback Dwayne Haskins, Alex Smith is a key figure
Redskins quarterback Dwayne Haskins has been given a vote of confidence from his new coaching staff, but the pressure is still on his shoulders to take this opportunity and run with it.
The Washington Redskins were just one disappointing season's end from jettisoning Dwayne Haskins in his second year, but the Ohio State product bounced back from a rough start and finished the 2019 season strong, reaffirming the team's confidence in him moving forward as a potential franchise quarterback.
It's still not a guarantee that the former first-round pick succeeds, but under Ron Rivera, the Redskins have begun to piece together a supporting cast that should be a bit more, well, supportive. Scott Turner is a forward-thinking offensive coordinator who seems excited to work with Haskins, and quarterbacks coach Ken Zampese has an excellent track record when it comes to developing signal callers.
Of course, not all of the assets in Haskins' corner will come from the new regime. Terry McLaurin, a holdover from 2019, is one offensive weapon whose availability will be essential in Haskins' development. There's also Alex Smith, who provides an impact just as tangible, but off the field.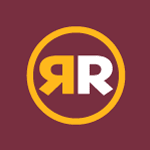 Smith has widely been renowned as an excellent mentor for young quarterbacks. Many give him substantial credit for the development of Patrick Mahomes in 2017. Mahomes sat and learned under Smith for a year, then won the NFL MVP award a year later.
Haskins has acknowledged the important role Smith plays in his learning process, and Smith himself has spoken about what it's like to work with Haskins and help him pick up the game over time. The two have a very good working relationship, and that relationship will only grow more and more essential to the overall success of the offense moving forward.
NBC Sports' Julie Donaldson said on Twitter that leadership from Haskins is already being emphasized by Ron Rivera and his staff, and that's an area that Smith can be an invaluable asset in. Donaldson remarked that Smith reportedly "sped up" the learning process for Mahomes, and allowed him to capitalize on that growth earlier than he would have without such a present teacher.
Haskins' growth process was stunted by a rookie season that saw him stuck between a lame duck coaching situation, a volatile quarterback room, and an overall uninspiring talent core on offense. In 2020, the Redskins can hit the reset button, get Haskins the pieces he needs, and magnify the ones he already has, to help him reach his peak potential. Alex Smith, the mentor and the mental key, might be the glue that holds it all together.