Redskins waive TE J.P. Holtz, sign seventh defensive lineman
The Redskins have enacted a flurry of roster moves in the wake of their 27-32 Week 1 loss to the Eagles on Sunday.
People always make a big deal about the finalization of the 53-man roster, but the truth is, the 53-man roster doesn't stay the same for long. Right out of the gates, injuries and other issues cause changes to be made, and that's what we've seen today from the Washington Redskins.
Earlier, it was reported that the Redskins had signed former Browns and Seahawks cornerback Simeon Thomas, and in a corresponding move, they released second-year cover man Greg Stroman, who suffered a groin injury in the team's season-opening loss.
Now, we have wind of more roster moves for the burgundy and gold. Per Kareem Copeland of the Washington Post, the Redskins waived tight end J.P. Holtz, and in his place, they signed a seventh defensive lineman: Ty McGill. This move fills out their 53, although more moves are possible in the future, as the team likely looks to re-sign Holtz back to the practice squad. It also means Jordan Reed could be close to one-hundred percent.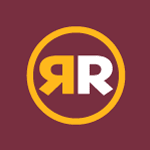 McGill, 26, has been in the NFL since 2015, when he first joined the Indianapolis Colts as an undrafted free agent out of North Carolina State University. McGill spent two seasons with the Colts, playing in 25 total games, before he was waived early in 2017 and signed by the Cleveland Browns. He played in three games for the Browns in 2017, then six total games for the Chargers and Eagles in 2018. He was waived by Los Angeles just before final cuts, on August 31.
McGill, standing at around 6-foot-0, 299, offers a stout frame and good athleticism for his size. He's likely a reserve player, which means his signing, in a sense, is an indication of the health of both Jonathan Allen and Caleb Brantley. Both have been dealing with injuries (An MCL sprain and Lisfranc injury, respectively), and by signing McGill, the Redskins could be preparing for an extended absence in this area.
It's uncertain if more corresponding moves will come with this batch, but if they do, we'll be sure to keep you in the loop here at Riggo's Rag. Stick with us, as we'll have plenty of news, analysis, and pregame content coming up in the next week!