Redskins DL Jonathan Allen has MCL sprain, considered week-to-week
The Redskins had their fair share of injuries in their season-opening loss to the Philadelphia Eagles, and the team's stalwart defensive line was not left untouched.
Injuries have maintained their place as a key subplot in the Washington Redskins story for two full years now, and so far in 2019, they're off to a fast start.
The Redskins had multiple players go down at various parts of the Eagles game on Sunday, a contest which they lost 27-32 after collapsing in the second half. The defense hosted most of the injuries, with Quinton Dunbar, Dominique Rodgers-Cromartie, Cole Holcomb, and Jonathan Allen all getting time with the trainers.
Dunbar, Rodgers-Cromartie, and Holcomb all returned to the game after their respective injuries, but Allen did not. He sat out the entire second half, and his absence was brutally felt, as the Eagles controlled the trenches against an incomplete defensive front. The subsequent loss stung, and so too did the news that Allen could miss more time.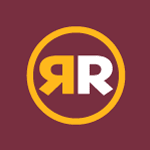 Per NFL insider Ian Rapoport, Allen is believed to have suffered an MCL sprain in the Eagles game. Rapoport expanded on this statement, saying that Allen would undergo an MRI later today to get an accurate depiction of the injury, but that his status for the time being is "week-to-week", and he should miss some time.
The early loss of Allen is unfortunate. The Alabama product led the team's interior linemen in sacks last year, with 8.0, and this season, he was expected to be a key figure on the entire unit. Without Allen, the rotation is much thinner, and as we saw on Sunday, the group doesn't pack the same punch as it does at full strength.
It's unclear, at this point, when a potential return date for Allen could be. Rapoport's report describes Allen's status as week-to-week, implying that multiple weeks, at the very least, is a possibility. But at the same time, the extent of the damage has not yet been quantified. The MRI serves that purpose. We'll keep you in the loop with updates on Allen's status. In the meantime, check out some of our postgame content, like the slideshow linked above!