Redskins coach Jay Gruden expects Jordan Reed to be ready for opener
If the Redskins hope to have a chance at winning games in 2019, they'll need their dynamic weapons available on offense.
Derrius Guice's return should help the Washington Redskins in that regard, and perhaps a wide receiver or two will break out, amidst the sheer uncertainty of the position group. But one known quantity who will play a pivotal role in any success in Jordan Reed.
Drafted in the third round of the 2013 NFL Draft out of the University of Florida, Reed has, at his best, been one of the top tight ends in the NFL. In 2015, Reed broke onto the national scene, amassing 952 yards and 11 touchdowns on 87 receptions.
There's no discounting Reed's talent, but one problem has been availability. He's never played a full sixteen-game season, and he's missed 31 of 96 possible games over the course of his career. Recently, Reed suffered a concussion after spending just a quarter in the team's Week 3 preseason bout with Atlanta. The hit to the head is not Reed's first, and many discussed the implications of the injury, compounded on previous occurrences.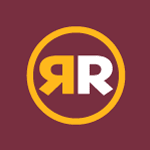 That said, Reed has gone through the concussion protocol, and despite the severity of the hit, there appears to be some optimism surrounding his status for Week 1 of the regular season. Per ESPN's John Keim, Redskins head coach Jay Gruden said in a press conference on Monday that he expects Reed to be available for the team's season opener against the Philadelphia Eagles. In the words of Gruden himself, "we're quite confident [Reed] will be fine".
The Redskins have to exercise caution with Reed, even if they're confident in his outlook. Reed has always found it hard to stay healthy, and if they put him on the field while he still displays minute symptoms of a lingering concussion, it could spell more trouble.
If Reed truly is back on his way to full health, however, then it's undoubtedly good news. There's a direct correlation between Reed's availability and the success of the Redskins offense, and with a new quarterback in tow, and so many moving pieces in the receiving core and along the line, having such a quarterback-friendly target is an absolute necessity.