Redskins Jay Gruden officially names Case Keenum as starter for Week 1
Indications were pointing to the veteran getting the first start of the season, but now, the Redskins have made it official.
It was speculated that the Washington Redskins were in the midst of a quarterback battle when Case Keenum was not immediately named the starter, despite his experience. When Dwayne Haskins showed tangible growth in Week 2 of preseason, there was talk that perhaps he could earn the starting job before the season, with another standout performance.
That standout performance never quite came, however. Haskins had another promising outing against the Falcons, displaying more growth, but Case Keenum remained neutral, bringing his trademark dependability for another week.
It will never be known whether or not the Redskins actually spoke about considering Haskins as the Day 1 starter, but today, in a press conference, Gruden made it official: Keenum will start the season debut against the Philadelphia Eagles. NFL insider Ian Rapoport confirmed the news on Twitter.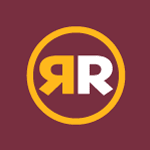 In a way, it's a blessing that the Redskins have Keenum. They were counting on Colt McCoy to bring the experience within the offense, but those plans changed when McCoy proved to be medically ill-prepared for the season. Now, Keenum is the buffer that keeps them from putting Haskins on the field before they believe him to be ready. Keenum gives them some security, and he allows Haskins more time to process the game from afar before inserting himself into the lineup.
That said, it's hard to say how long Keenum will be the starter. He's only had two seasons as a full-time starter, one with the Vikings and one with the Broncos. In 2017, Keenum helped the Minnesota Vikings go 13-3, using efficient passing and steadiness to help execute Pat Shurmur's scheme with ease. He had a very solid supporting cast, however, with a decent offensive line, plethora of offensive weapons, and a top five defense on the other side of the ball.
In Washington, with a similar-caliber line, a far less proven offensive cast, and a good, albeit not as proven defense, it's more likely that his production mirrors that of his season with the Broncos. Keenum went 6-10 in that campaign. But unlike his situation now, Keenum didn't have a first-round rookie behind him on the depth chart. If Keenum doesn't lead the Redskins to wins early on, his starting stint in D.C. might not last nearly as long.
Redskins head coach Jay Gruden, in his press conference, praised Keenum's grasp of the offense early on, but said that Keenum "has to produce. If he produces, he's got nothing to worry about".
How the Redskins season plays out at quarterback remains to be seen; we can only look at it one week at a time. And for Week 1 of the 2019 regular season, Case Keenum is the starting quarterback of the Washington Redskins. It was expected. Now it's official.