For Redskins, Foster's injury creates opportunity, uncertainty at linebacker
The Redskins defense took a massive blow as new linebacker Reuben Foster tore his ACL in Monday's OTA practice.
Foster was expected to be the anchor of the team's front seven, which consists of four former Alabama players that have all shown promise. Foster had a chance to be the best out of all of them. Then it was ripped away with misstep in practice. Reuben Fosters absence will not only secure Mason Foster's roster spot with the Redskins, but will provide a perfect opportunity for the youth of the Washington Redskins linebacking core.
Over the past two years, the Redskins defense has started strong, but fizzled in the latter part of the season. Injuries and inconsistent play have held the team back from being able to make playoff pushes, limiting the teams chances at establishing a true identity. With the additions of Jon Allen and Daron Payne, alongside Matthew Ioannidis' development, the defensive line has been much-improved, and has become one of the more dominant lines in the league. However, that's where it ends. Between Zach Brown constantly being out of position, and Mason Fosters lack of athleticism, the middle of the defense has struggled greatly to provide the level of play needed to have success.
New addition Landon Collins will provide security over the top, as well as become a force in the box, for a team that needs dominant safety play. This will take pressure off Mason Foster and whoever is lined up next to him on Sundays. With Rueben Foster going down, there is a huge question mark as to who exactly this person will be. Second-year linebacker Shaun Dion Hamilton will get first crack at being the second inside starter. His familiarity with the defense, and the Alabama connection, with give him an early upper hand on the rookie Cole Holcomb heading into OTAs and training camp.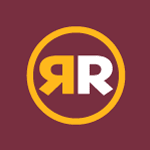 Cole Holcomb was selected by Washington in the fifth round of this year's draft, and was expected to slot in as a core rotational piece on the team's defense for years to come. Now with the injury to Reuben Foster, Holcomb has a chance to compete for major reps alongside assumed starter Mason Foster, in 2019 and beyond.
Holcomb, coming off a strong year at North Carolina, finished with over 100 tackles, eight tackles for loss, a sack, and four pass breakups. He already had a clear path to making the Redskins 53-man roster before Foster's injury. Being a draft pick alone provided him a legit opportunity to land a roster spot, but now losing Foster almost cements it. It also gives Holcomb a chance to shine and earn more playing time than originally thought. His presence in pass defense will be a welcome sight for a team that hasn't gotten much support in that area, and his sure tackling ability will be a tremendous bonus as well.
Holcomb will need to make the most of this opportunity, and there is no time like the present. Foster went down less than 30 minutes into Washington's first OTA practice, leaving Dion Hamilton and Holcomb literally every opportunity to steal a starting spot. It is safe to expect a rotation in the middle no matter who wins the starting job. Notably, both players possess similar skill sets, meaning one may be effective enough that the rotation isn't as large as we've seen in the past, like with former Redskins linebacker Will Compton.
Compton, who began his career as a special teamer in Washington, developed into a multi-year starter for the team. Holcomb has a chance to follow in Compton's footsteps. Both undersized, athletic linebackers, Holcomb and Compton are similar in many ways but one: potential. Compton was a special teams guy who played over his head and earned a starting gig for a couple seasons. Holcomb was a mid-round pick who has the potential to become a nice piece on an NFL defense. The floor for Holcomb is much higher than that of Will Compton. But he will need to go through Shaun Dion Hamilton first.
The open linebacker spot will create one of the more intriguing position battles for the Redskins, going into training camp, and with some luck, this battle may show that there are multiple starting-caliber players on this defense moving forward. But for now, the goal is to find consistency, and the ability to stay healthy for 16 games. Washington is no stranger to injuries, and if they lose many more guys before the season, it may get late early for the Redskins.