Redskins: Riggo's Rag Podcast – Implications of Reuben Foster's injury
The Redskins suffered an early loss on defense, and now they await the adverse effects of the occurrence.
There's been a trend over the past two seasons: The Washington Redskins have been one of the NFL teams most susceptible to injury. They've rostered 54 total players on injured reserve through 2017 and 2018, and now, they're off to a quick start in 2019.
Reuben Foster, a linebacker from Alabama who was expected to be the team's starter come autumn, went down with a non-contact knee injury on the first day of organized team activities. It was soon revealed that Foster, as many had feared, had torn his ACL in his right knee. Barring a miraculous recovery, he's out for the 2019 season, and now, the Redskins are tasked with rebounding from this loss.
In a certain, material sense, the Foster injury isn't a loss at all; the Redskins never had Foster last year, and so the loss of his physical presence on the defense can't be directly quantified. But Foster was expected to provide a major impact, and he was expected to alleviate some concerns the Redskins had at linebacker last season. Without Foster, the Redskins need a backup plan. And there's many ways to go about it.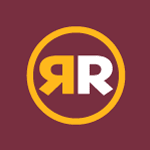 What does the Redskins loss of Foster mean for the team moving forward, and how might they move on without the former Alabama standout? Which players on the roster now deserve more attention, and which players on the open market could be worth signing late? Jacob Camenker and I cover all that, and more, in our latest podcast. To listen, you can click the play button below!
Washington's loss of Reuben Foster will sting for a time, but the team has to withstand and move on. It's the way of the NFL. Injuries will happen, both in the offseason, and midseason. No matter when they happen, how a team responds is key to how they perform in the wake.