Redskins: Five NFL Draft risers from Friday's NFL Combine events
The 2019 NFL Combine is here, and the Redskins are in attendance.
Friday's combine events featured on-field testing by some of the NFL Draft's best offensive lineman, an occasion the Washington Redskins needed to pay attention to, with their glaring need both on the starting lineup at left guard, and on the depth chart in reserve spots.
It's important to emphasize the fact that the NFL Combine doesn't truly divulge new information. The tape gives so much to the observer, but the combine helps teams quantify what they see on tape, and make informed decision from a numerical standpoint.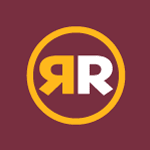 With that said, Friday's combine events provided some very interesting numbers, and a few prospects in particular found their stock on the rise after participating in drills. Who are five risers from the NFL Combine after Friday? Take a look!