Redskins vs. Titans: Five takeaways from Saturday's loss
The Redskins lost their Saturday afternoon matchup against the Titans, and with it, they lost their season.
Once atop the NFC East at 5-2, the Washington Redskins have fallen.
The fault is on no one pair of hands; it is spread evenly throughout the halls of Redskins Park. The team traveled to Nashville with a chance to keep their playoff hopes alive for one more week. They failed to capitalize on that opportunity, and now, they'll be playing meaningless football in Week 17.
It's another middling season for Washington, and another campaign where it's unclear how the team's ownership will respond. On one hand, the team's late-season collapse featured three embarrassing divisional losses, losses that showcased an unacceptable degree of ineptitude on every level.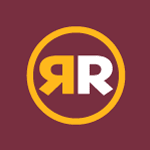 Then, however, there was the brief surge from Week 15 on. The glimpse of hope from Jay Gruden's offense, with Josh Johnson under center. It all ended so quickly. With so much information to parse through, with so little time to process it, what do we take away from the end of Washington's competitive stretch? What are the implications of their latest loss?