Perfect Holiday Gifts For The Washington Football Team Fan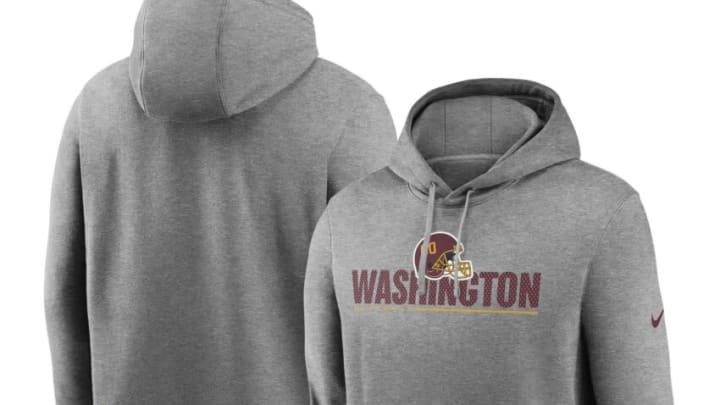 Fanatics /
The holidays are here! And with shipping rates and times escalating, you need to start shopping for the Washington Football Team fans in your life.
If you're like me, the sleigh bells are about to start ringing. As soon as that Thanksgiving dinner is finished, we transition to Christmastime.
Or maybe you crank up the 'Jingle Bell Rock' as soon as Halloween ends. To each their own.
But in any event, the holidays are coming – whether you're ready or not. And as a matter of fact, we're looking at some insane slow-downs in shipping. You've likely already seen them. So the clock is ticking. The sooner you get your orders in, the better chance you have of getting everything under the tree in time.
We're here to help.
Check out our gift guide below to make sure you've got gifts for all the Washington Football Team fans in your life.
Fanatics /
Washington Football Team Nike 2021 Replica Jersey
Look, every fan needs at least one jersey in the rotation. Might we suggest a replica uniform?
Order a replica jersey for $99.99.
Save 10% on Amazing Exclusive Bobbleheads from The Bobblehead Hall of Fame and Museum
Our friends at the Bobblehead Hall of Fame and Museum have hundreds of incredibly fun bobbleheads available. Many are available exclusively at their store and prices/availabilities vary. USE THE CODE FanSided10 TO SAVE 10% ON YOUR ORDER.
Save 10% at the Bobblehead Hall of Fame and Museum now.
Fanatics /
Washington Football Team New Era Sideline Team Logo Hat
A new hat is always a welcome gift. Especially when it's the same lid your favorite players rock on the sidelines.
Order a New Era hat for $35.99.
Amazon /
NFL Electric Tabletop Game
If the Monday, Thursday, Sunday and sometimes Saturday NFL action isn't enough, then this tabletop game is perfect.
Order an NFL electric tabletop game for $79.99.
EA Sports /
Madden NFL 22
So, we older Madden veterans yearn for the days of Madden NFL 2005. Madden 22 isn't that. But, the game is visually stunning, introduced an overhaul to scouting and is still one of the best-selling games on the planet.
Order Madden NFL 22 for PS4, PS5, XB1 or XBSX systems.
Amazon /
Tailgate Table
The next time you head to the stadium, make sure you're there early to partake in some tailgating. This collapsible table will make sure you've got room for your drinks, your dogs and anything else.
Order a tailgate table for $69.99.
Snake River Farms /
Snake River Farms Signature Meats
Whether you're heading to your home away from home, or you're watching from the couch, it doesn't get better than premium steaks on gameday. Snake River Farms has bundles for everyone.
Fanatics /
Washington Football Team Nike Impact Hoodie
It's cold and that's no fun. But a new hooded sweatshirt will help keep anyone warm. Plus, they're going to look good.
Order a Nike hoodie for $69.99.
Amazon /
Personalized Etched Beer Mug
Make sure that brewski – or whatever else – is being kept ice cold all game long with a personalized mug.
Order an etched beer mug for $22.99
Amazon /
Autographed NFL All-Star Game Ball
On August 31, 1934 a team of College Football All-Stars met the Chicago Bears at Soldier Field. More than 79,000 fans were in attendance to watch the 0-0 tie. The game would continue to be played until the 1970's (skipping a few years during World War II).
This ball features signatures from participants, including Bronco Nagurski and Red Grange. Check out the ball on Amazon.
Order this signed ball for $32,000.
BreakingT /
BreakingT NFLPA-Licensed Shirts
If you're looking for a unique, comfortable gift that's going to have everyone asking 'Where can I get that?!' then you're looking for BreakingT.
Save 20% sitewide with the code BOOM20 or 30% off orders of $100+ with the code BOOM30.
Happy Holidays, FanSiders!
This post contains affiliate links, where we may receive a percentage of any sale made from the links on this page. Prices and availability accurate as of the time of publication.