Washington Football Team: Key numbers from Taylor Heinicke's herculean effort
Key numbers from the final game of the Washington Football Team's 2020 season.
Despite coming short against the Tampa Bay Buccaneers, this Washington Football Team showed a fighting mentality throughout their final game of the season. Yes, it sucks that the team has been eliminated from the playoffs, but for the first time in a very long time, this team and this fanbase has hope for the future.
With Alex Smith inactive for the Wild Card Game, it came down to Taylor Heinicke leading the charge. Many national columnists doubted that he would be able to make this a ball game, and you can't blame them, as this was only his second career start in the NFL.
Well, here we sit four quarters later in awe of what can only be described as one of the best quarterback performances for a Washington quarterback in history. For those around the league who didn't know who Heinicke was, in the famous words of the Notorious B.I.G., "If you don't know, now you know."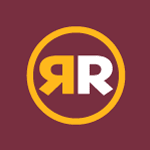 The reason Washington was able to stick around and almost mount a comeback was largely due to Heinicke's play-making ability, his athleticism to move around in the pocket and scramble for first downs and a touchdown, and his gutsiness to lead a touchdown drive after leaving the game with a shoulder injury.
The defense could not keep Tom Brady in check and gave up 507 total yards, which is the most they have all season. The inability to stop the abundance of Brady's weapons ultimately ended up being too much to overcome.
But, regardless of the result on the field, the Washington players can enter the offseason with their heads held high, knowing they went toe to toe with one of the best quarterbacks in NFL history in Ron Rivera's first season. The culture has been established and the growth of this team should continue for years to come.
Let's check out some of the numbers from the 31-23 loss against the Buccaneers.