Washington Football Team Halftime Takeaways: 0-5 Giants in front
At the half against the New York Giants, the Washington Football Team again finds itself down, this time by a score of 10-13.
Ever since winning their season-opener against the Philadelphia Eagles, the Washington Football Team has arguably been the 32nd-best team in the NFL. They've been thoroughly outclassed by every opponent they've faced, culminating in a complete obliteration at the hands of the Los Angeles Rams in Week 5.
Week 6 was supposed to be a chance for Washington to redeem themselves and actually compete, like Ron Rivera has supposedly intended to do all season. But instead, Week 6 has thus far been an instance of discovery: Washington hasn't been able to supersede any NFL team at the moment: Not the Rams, and not the 0-5 New York Giants.
On both sides of the ball, there have been persistent problems — problems that have carried over from week to week, and to week. On offense, there has been familiarity in Washington's tendency to painstakingly avoid consistent progress, and a couple ugly plays from Kyle Allen — a pick and a 14-yard sack among them — compounded the unit's issues. Predictable, condensed play calling from Scott Turner is the cherry on top.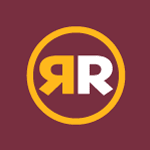 On defense, complete three-level play has been a recurring concern. The defensive line isn't taking advantage of the Giants' suspect offensive line, the linebackers aren't consistent at the second level, and the secondary has also lacked the solidity needed to play competent football. Landon Collins' issues with angles have again been apparent, and New York, an offense similarly anemic to Washington in previous weeks, has looked like a well-oiled machine.
Toward the end of the half, Washington started to catch on. Kyle Allen redeemed himself with a very nice third-down play against pressure and an eventual touchdown pass to Logan Thomas, who toughed out a steely contested catch. But the unit needs consistency in the second half if they're going to get their second win.
It's clear that Rivera and his staff need to revisit their strategies, but at the fundamental level, one thing is clear: Rivera's Washington Football Team is not ready to win meaningful games now, or at any point in the foreseeable future. It's time for a wholesale shift in focus to development; Washington banked on beating New York to get back into playoff contention. So far, they're behind.
Regardless of how Washington closes out this game, the fact that they were dominated for a large part of the first half, by a Giants team that was 0-5 and very vulnerable coming into this game, tells us everything we need to know about their viability in 2020. The Washington Football Team should be in the business of accumulating reps and growing, above all else.