Washington Football Team: Three keys to victory vs. Giants
The Washington Football Team enters Week 6 at 1-4. Coming in on a four-game skid, what are the keys for Washington to right the ship and beat the winless Giants?
The Washington Football Team is performing like one of the worst teams in the NFL. If you need proof of that, look no further than its negative-six net yards on offense in the second half against the Rams. The Washington Football Team is performing really bad right now.
However, as I have said in what seems like every article I have written within the last few weeks, Washington is still in the playoff hunt! Crazy, I know. But, as we all know, the NFC East is completely up for grabs. That goes for the 0-5 New York Giants as well.
That is what makes this matchup between two teams with a combined record of 1-9 so unique. It could actually mean something more than just the loser gets a higher draft pick in April. Especially for Washington. If Washington wins, they could find themselves in a tie for first in the NFC East with Dallas on tap. You heard that right.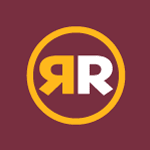 However, if Washington loses, then it may be time to get an early start on your mock drafts. Sunday is a good ol' fashioned "must-win" game for the Washington Football Team. Both for pride and staying competitive in an inept NFC East.
What are the keys for the Washington Football Team to win a crucial inter-divisional matchup?