Washington Football Team Week 3 halftime takeaways: Mistakes mar start
The Washington Football Team got off to a strong start in Week 3, but couldn't sustain that forward momentum through the half.
Expectedly, the Washington Football Team's Week 3 battle with the 1-1 Cleveland Browns has been an unpredictable, uneven affair, and at the end of the first half, Washington trails Cleveland by a score of 17-7.
Washington got off to a fast start in the first quarter; the defense stopped the Browns' offense on consecutive drives, and Washington's offense scored a touchdown on the second drive — the quickest initial score of the season for the unit — courtesy of a 17-yard strike from Dwayne Haskins to Dontrelle Inman.
However, after the team left the first quarter with a 7-0 lead, things quickly took a turn for the worst. Matt Ioannidis and Chase Young were both ruled out with respective lower body injuries, and a decent Washington drive was cut short by a Haskins interception, which was then returned across the field by safety Karl Joseph.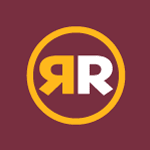 In the span of thirty seconds, Washington went from being in control to reeling and down three points, and the cascading inflow of mistakes simply didn't relent. After Cleveland's first touchdown, Washington's offense responded with a three-and-out and another interception thrown by Haskins.
While Haskins appeared to find a rhythm early, that rhythm quickly subsided when he threw his first interception. Haskins' comfort level all but vanished, and in the second quarter, he stared down receivers, missed high, and again showed a level of cohesion not up to the expectation that a second-year, former first-round pick attracts.
In the second half, the offense has to execute better (stop me if you've heard that before), because it's become clear that the defense simply isn't as effective without as much depth and penetration ability on the defensive line. If the second-quarter slide trickles into half No. 2, then this one might get more lopsided before its conclusion.
Can the Washington Football Team improve in the second half and trade blows with the surging Browns, or will they fall to 1-2 on the year? Right now, it looks like the latter, but there's still half an hour to go.