Washington Football Team Halftime Takeaways: Discipline needed in D.C.
It was a rough first half of 2020 for the Washington Football Team, but perhaps that's what we should have expected.
Through two quarters of football, the Washington Football Team trails their NFC East divisional rivals, the Philadelphia Eagles, by a score of 17-7. There have been some positives to note for Washington's young squad, but they have been few and far between. The product put on the field thus far has been predominantly negative, and they'll need to make major changes in the second half if they want to compete in this game.
The offense has been largely anemic in both the run and pass game, with Dwayne Haskins off to a slow start in what was expected to be a breakout sophomore campaign for the Ohio State product. Haskins has shown in the past that he can produce when he's in a rhythm, but for the majority of this contest, he's looked uncomfortable and out of sync.
The offensive line also hasn't been doing many favors for the skill position cast, as the left side has frequently been moved back by a stout Eagles' defensive line. As a result, running backs Antonio Gibson, J.D. McKissic, and Peyton Barber haven't been able to find consistent breathing room, and the offense has failed miserably from a game control standpoint.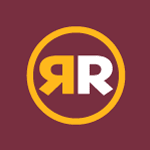 Defensively, the Washington Football Team has been similarly disappointing. They've lacked the discipline and urgency that Ron Rivera has preached all offseason, with numerous self-inflicted penalties extending Eagles drives. Additionally, the team has struggled covering tight ends, as both Zach Ertz and Dallas Goedert found the end zone on separate occasions.
It hasn't all been bad; Washington's defensive line has been productive as advertised, accruing four sacks in the first half, split evenly between Ryan Kerrigan, Matt Ioannidis, Jonathan Allen, and Montez Sweat. Rookie Chase Young has also made his presence known, chipping in on several big plays on the defensive front. Fabian Moreau had a crucial interception late in the half. And the offense started to catch on late, with Haskins firing a touchdown to tight end Logan Thomas.
With all that being said, however, Washington has been inconsistent. The pass rush can't win alone, and while the defense has been uneven in its play, it doesn't help that the offense has been struggling to put together drives. In the second half, Washington has to show more consistency and precision on offense, and more discipline on defense. Otherwise, Philadelphia's lead will remain.