Washington Football Team 2020 practice squad tracker
Trackers are awesome. So let's do another one.
Yesterday, we kept you up to date with the Washington Football Team's roster cuts as they trimmed their squad down to 53 players. Now, with the dust settled, the Washington Football Team has another task at hand: Put together their sixteen-player practice squad.
Washington didn't make any waiver claims earlier today, so their roster is officially set. One Washington player was claimed, however. Offensive tackle Timon Parris will head to Atlanta after being claimed by the Falcons. He was a potential practice squad addition for Washington, but there are plenty of other options to choose from.
Before we get to the tracker, let's go over some of the rule changes for the 2020 season. As mentioned above, the practice squad allowance has been expanded from 10 player slots to 16 player slots for the 2020 season, increasing the number of players that can be held in the team's development system.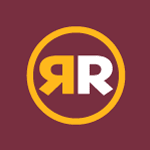 Additionally, six of the spots on the practice squad can be occupied by veterans with an unlimited amount of experience. This means that the Washington Football Team can stash players with more utility as backups, as a type of security blanket for the active roster.
Teams can also protect four players each week, starting on Tuesdays, prohibiting other teams from swiping them off of their practice squad, and two practice squad players can be called up to the game day roster each week. Those players won't count toward the 46 active spots, in order to provide teams flexibility in cases where health becomes an issue.
These changes will provide more situational wrinkles for the Washington Football Team to capitalize on, but it ultimately starts with putting together a suitable talent base. That process starts today. Follow along as we track the team's practice squad additions!
Washington Football Team 2020 practice squad tracker
1:00 PM EST: The Washington Football Team has added edge rushers Jordan Brailford, Nate Orchard, and wide receiver Tony Brown to their practice squad, per The Athletic's Ben Standig. Brown is an undrafted free agent wide receiver from Colorado, while Brailford is a second-year player who showed off his explosiveness in training camp, and nearly made the roster.
Orchard is the veteran of the group, with five years of experience as he heads into his sixth NFL campaign. Orchard was a second-round pick for the Cleveland Browns back in 2015, and he'll serve as valuable insurance for the team.
1:07 PM EST: Two additional practice squad signings have been made. Per ESPN's John Keim, safety Jeremy Reaves and quarterback Steven Montez have been signed to the unit. Reaves brings some experience as a backup, while Montez, an undrafted rookie, has the athleticism and arm talent to mold.
1:11 PM EST: In an anticipated move, wide receiver Cam Sims has also been added to the practice squad. Sims, who stands at 6-foot-5, reportedly stood out down the stretch at training camp, but he was passed over for a roster spot due to Isaiah Wright's special teams versatility. If injuries occur at wide receiver, Sims could be an early call-up.
1:19 PM EST: Former fifth-round pick and Alabama product Ross Pierschbacher is back on the practice squad, per Standig. Pierschbacher was beaten out for the backup center job by Keith Ismael, but with his experience, he has some utility as a reserve.
1:30 PM EST: Linebacker Donald Payne will be joining Washington's practice squad, according to the Washington Post's Sam Fortier. This brings their total to eight players. Payne will be heading into his fourth season this year. He originally came into the NFL as an undrafted free agent in 2017, and started five games for the Jaguars in 2019.
2:44 PM EST: Defensive lineman David Bada has been brought back to the practice squad, after being waived yesterday. As part of the International Pathway Program, Bada won't count against the practice squad's occupancy, so Washington will be allowed to have 17 players, as opposed to 16.
3:11 PM EST: Per Ben Standig, offensive tackle David Steinmetz has been retained on the practice squad. Steinmetz spent most of the offseason with the Washington Football Team, and he brings some upside at tackle. He's 6-foot-8, 321, and he logged a 115-inch broad jump at his pro day a few years ago, so he has some mobility for his size, and is thus an intriguing developmental player.
3:16 PM EST: Additionally, the Washington Football Team is brining back second-year tight end Hale Hentges on the practice squad, per Standig. Despite his lacking speed, Hentges flashed at the end of the 2019 season. He logged eight receptions, 103 yards, and a touchdown overall, and put up four catches for 62 yards in the season finale.
3:24 PM EST: Washington posted an update on their official website, wherein they named three more players as practice squad additions. Those players are offensive guard Joshua Garnett, linebacker Jared Norris, and cornerback Aaron Colvin. All three spent the offseason with the team.
Washington Football Team 2020 practice squad
EDGE Jordan Brailford
EDGE Nate Orchard
WR Tony Brown
SS Jeremy Reaves
QB Steven Montez
WR Cam Sims
C Ross Pierschbacher
LB Donald Payne
OT David Steinmetz
TE Hale Hentges
OG Joshua Garnett
LB Jared Norris
CB Aaron Colvin
DL David Bada (IPP)