Re-grading the Washington Football Team's 2018 NFL Draft performance
After an uninspiring 2017, the Washington Football Team was looking to break the cycle of subpar seasons with the 2018 NFL Draft.
A year of frustration for fans of the Washington Football Team is usually followed by an offseason of renewed hope when free agency and the draft arrives. The scene shifted to AT&T Stadium in Arlington, Texas for the 2018 draft, and fans of the Burgundy and Gold were guardedly optimistic once again. A decent draft in 2017 brought some hope even after a near .500 season, but a fair amount of pessimism was certainly visible as well.
Washington had a total of eight picks in this draft, and for the first time in this summer series, we have an additional, unique pick to talk about. The supplemental draft that summer was a bit active, and the Washington Football Team decided to draft a player. We'll include him in the grades as a part of our 2018 analysis. WFT had a draft pick in each round, including two in the final round.
We will also include a quick edit for Round 2 and you will see why, but you have probably figured it out already. If not, no need to spoil the "surprise".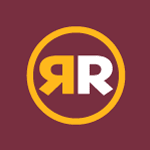 There is one more draft analysis after today's article. Washington produced quite a number of poor drafts from 2010 to 2016, and our 2017 retrospective was somewhat better. Could Washington produce another respectable draft in 2018? Let's get right to the evaluations and grades.