Washington Football Team LB Josh Harvey-Clemons opts out for 2020
A second player for the Washington Football Team has opted out of participating in the 2020 NFL regular season.
As a result of the agreement between the NFL and the NFLPA last week, an opt-out clause was added to the league's protocol for the 2020 regular season, allowing players to opt out and remain on contract if they felt uncomfortable with the risks presented by playing football. So far, several high-profile players have opted out of competition this coming season, but until today, only one was a member of the Washington Football Team.
Less than a week ago, reserve defensive lineman Caleb Brantley was the first Washington football player to exercise his opt-out clause and pre-emptively sit out the 2020 season. Now, Washington football has another player following his lead. According to ESPN and Washington beat reporter John Keim, another defender, fourth-year linebacker Josh Harvey-Clemons, has opted out for 2020 as well.
As mentioned above, Harvey-Clemons will remain on the team's payroll as he sits out the 2020 season. Numerous other players across the NFL have made the same decision, often citing concerns over the health of their loved ones, as many NFL players are in the process of starting families, or helping to support older family members.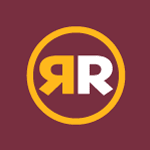 Regardless of intent, opting out may have been the best thing for Harvey-Clemons. He was on the wrong side of the numbers game at linebacker heading into the season, and although there was a chance that working with the new coaching staff could have unlocked more of his physical upside, he was facing an uphill battle, with players like Cole Holcomb, Thomas Davis, Shaun Dion Hamilton, Reuben Foster, Jon Bostic, Khaleke Hudson, and Kevin Pierre-Louis all likely listed above him on the depth chart.
Harvey-Clemons' opt-out opens up a spot in the linebacking battle, but it will still be a crowded room until the final 53-man roster is decided. Additional opt-outs in the future may further complicate ongoing roster battles, but the time to declare opt-outs is dwindling. So far, the Washington Football Team only has two. Will there be more? We'll see in the coming days.