Washington Football Team training camp profiles: Edge rushers
Guys, enjoy the fun for now, because pretty soon, it's back to sorrow.
Not yet, though. For now, we're still in the midst of analyzing the Washington football team's defensive front, a unit which happens to not only be the team's best department, but also one of the best defensive line groups in the entire league.
The interior, pieced together from 2016 to 2018, serves as the foundation for the group, but for the first time in a long time, the Washington football team might suddenly have an edge pairing that is similarly well-stocked. Since 2011, Ryan Kerrigan has almost been on his own, but that won't be the case anymore.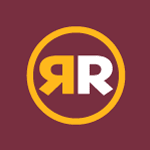 As training camp gets underway, let's take a look at one of the most exciting position groups on the Washington football team: The edge rushing core.