Redskins: Riggo's Rag Podcast – In-depth Kamren Curl breakdown
The Washington Redskins have done surprisingly well in the seventh round in recent years, a trend that has persevered through Kyle Smith's tenure.
In 2017, the Washington Redskins added Josh Harvey-Clemons, who has since been a good backup at the linebacker position. In 2018, the team added both Greg Stroman and Trey Quinn. Stroman projects as a potential depth piece in 2020, as does Quinn, who caught 26 passes in 2019. And in the 2019 NFL Draft, the Redskins added perhaps their most notable recent seventh-rounder: Jimmy Moreland, who could potentially be the team's starting slot cornerback in 2020.
The Redskins have begun to make a habit out of converting late-round picks. The expectations are, of course, lower for those selections, but it doesn't change the fact that the Redskins, as of late, have consistently drafted a tier above the all-too-numerable cut day departures and practice squad holdovers. They've found contributors late, and that's always a good thing when one is hoping to contend.
With that in mind, it's time to look at the team's 2020 NFL Draft haul. In Round 7, the Redskins, under Ron Rivera, added Arkansas safety Kamren Curl and NC State edge rusher James Smith-Williams. Can we expect these players to carry on the team's tradition of conversion in the later rounds? Our podcast series covers this topic next, starting with Curl.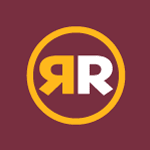 As usual, I was joined by my fellow co-expert Jacob Camenker to discuss the aforementioned Curl. After evaluating his tape, what stands out? Where does he shine? How can he improve? What can't he improve? What limitations might he have that helped him slip to Round 7? And what should be expected from him in Year 1? Those questions, among others, were dwelled on in our conversation. To listen, and hear another cheesy name pun from Jacob, simply click the play button below!
Feel free to voice your thoughts and opinions in the comments section below, and stay tuned for our final draft podcast, which will be focused on James Smith-Williams. And Happy belated Father's Day, to all the fathers reading out there!